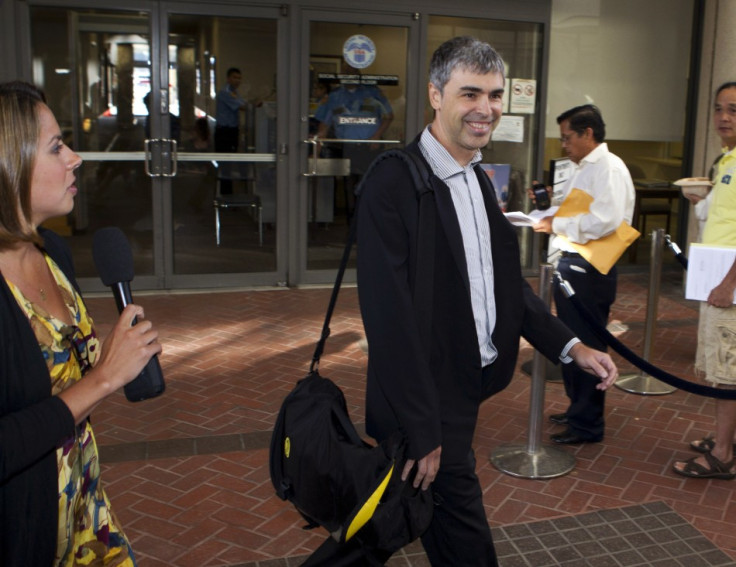 Google chief executive officer Larry Page reportedly assured his employees that there was nothing serious about his illness.
"There is nothing seriously wrong with me," the Wall Street Journal reported Page as saying in an email communication.
Page sent the communication on 21 June, according to the WSJ's source who wished to remain anonymous considering the confidentiality of the matter.
On the same day, on a different occasion, Google's executive chairman Eric Schmidt announced that Page would not speak as he had lost his voice.
"Page can't do any public speaking for the time being. Larry will continue to run the company, he's running all the strategic business decisions and all that," Schmidt told the shareholders' meeting.
Page would not be able to take part in the Google's annual developer conference next week and the forthcoming conference call with analysts to review the second quarter results.
Though the company spokeswoman said he was asked to rest his voice, his company did not divulge more information on his mystery illness.
The prolonged absence of Page from public meetings and the reluctance to disclose the health condition of its top executive have already raised questions about the company's commitments to disclosure obligations.
"It gets them over the first disclosure hurdle, that is they've alerted shareholders to the fact he's going to have this health effect," Reuters quoted James Post, a professor of management at Boston University and expert in corporate governance, as saying.
"The tough questions still lie ahead, and there will be continued pressure to keep answering those tough questions," he added.
Another analyst also expressed the same concern. "We have no specific reason to think there is anything more to Larry's condition, but we find it odd that the company would already rule him out of the 2Q call which is likely still a few weeks away," JP Morgan stock analyst Doug Anmuth wrote in a research note on 22 June.
Page, 39, took over as the chief executive of the tech giant in 2011.
Earlier Apple was also subjected to investors' criticism for not divulging enough details about the health condition of its former chief executive Steve Jobs.