Las Vegas Grand Prix: Verstappen Admits Race Was 'A Lot Of Fun'
The Dutchman previously slammed the Las Vegas Grand Prix as being "99% show".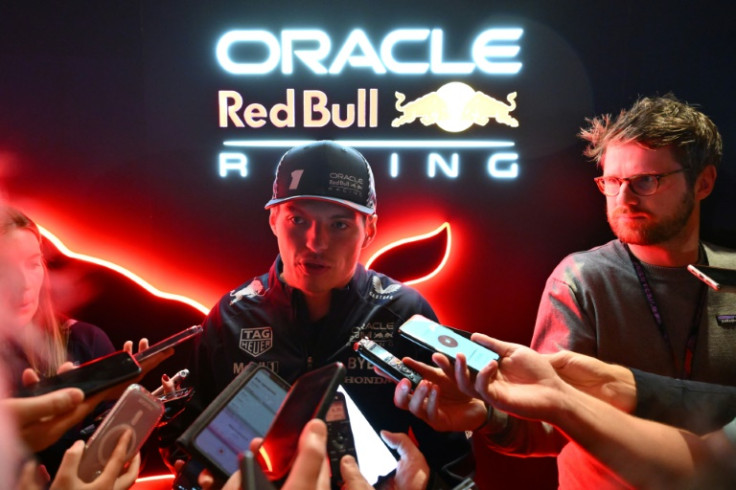 Red Bull Racing driver Max Verstappen was one of the biggest critics of the recently concluded Las Vegas Grand Prix. However, after clinching the victory after an eventful race late on Saturday evening, he had to admit that he had a lot of fun on the racetrack, and is now looking forward to returning next season.
Verstappen had already been crowned as the 2023 F1 Drivers' World Champion last month, but that did not stop him from enjoying the thrill of the chase on the way to his 18th victory of the season. Scuderia Ferrari star Charles Leclerc started on pole position, with Verstappen sitting alongside him in the front row.
When the lights came out, the Dutchman had the inside line into the first corner and tried to make a brave challenge to take the lead from the Ferrari. Both of them ended up braking a bit too late, with Verstappen eventually forcing Leclerc off the track to take to lead. This resulted in a five-second penalty, which he took right in the chin without so much as a glance in his rearview mirror.
He said: "It was a tough one. I tried to go for it [with Leclerc] at the start. I think we both braked quite late, then I just ran out of grip and we ended up a bit wide, so the stewards gave me a penalty for that. Of course, that put us a little bit on the backfoot, I had to pass quite a few cars."
Verstappen inevitably lost several positions when he served his penalty during his first stop, and it did not help that he also collided with George Russell's Mercedes in Turn 14. This left him with a damaged front wing, but the team decided not to replace it.
Explaining why the team made that decision, Verstappen shared: "I think we were happy not to touch it because it looked already quite broken," he explained. "Of course, the structure was fine, but it's never ideal, let's say it like that. There was always a bit more understeer, but luckily we could still win the race."
Indeed, he was able to win the race despite all the factors that went against him. Once he was told that he could go flat out in the closing stages of the race. Verstappen picked the cars off once by one, including his teammate Sergio Perez and Leclerc.
He explained that the DRS played a big role in Las Vegas, a high speed circuit that proved to have a lot of overtaking opportunities. Even after overtaking an opponent, Verstappen claimed that no one is safe until they manage to open up a gap wide enough to put the car behind out of DRS range.
"You could clearly see with the DRS around here it was very powerful, so even when you would take the lead, if the guy behind would stay in the DRS, he would still have an opportunity to come back at you. I think it created quite a lot of good racing, so it was definitely a lot of fun," said Verstappen.
However, his teammate found out the hard way that it's not a lot of fun to overtake Leclerc for second place, only to have the Ferrari take the place back in the final few corners of the last lap.
Verstappen had been very critical of the Las Vegas Grand Prix, saying that it is putting too much emphasis on showmanship and the glitz and glamour instead of the actual racing. He was talking about all of the extra PR events and ceremonies that they were required to attend over the weekend, including a lavish "Hunger Games" style presentation ceremony on Wednesday.
However, after competing in a race that proved to be anything but boring, he admitted that he enjoyed the inaugural Las Vegas event. "A great crowd. I hope everyone enjoyed it – we definitely did. I'm already excited to come back here next year and hopefully try to do something similar."
© Copyright IBTimes 2023. All rights reserved.