Lewis Hamilton Banned From Enjoying 'Sin City'
The inaugural Las Vegas Grand Prix is set to take place this weekend.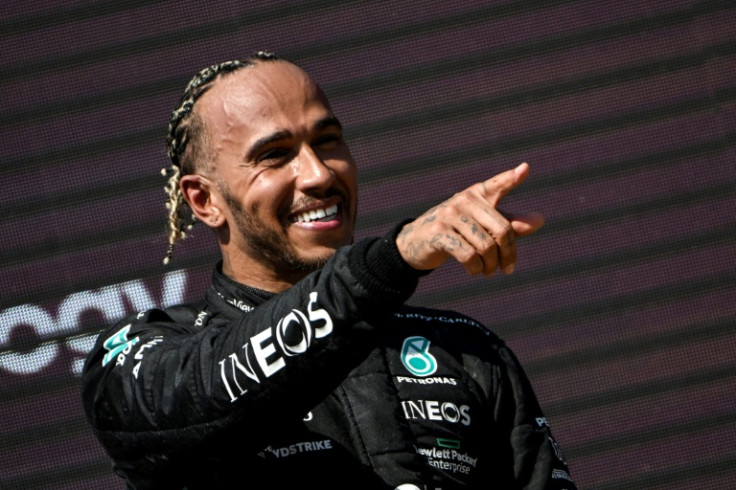 There has been a lot of hype surrounding the upcoming Las Vegas Grand Prix, but it has now been revealed that the Mercedes F1 team will stay focused on the racing and not on the multitude of attractions that the city has to offer.
Team Principal Toto Wolff spoke to Motorsport.com and revealed that he has placed a ban on gambling throughout the race weekend. That means that his drivers Lewis Hamilton and George Russell, along with the rest of the crew, won't be placing any bets across any of over a hundred casinos and gambling sites within Las Vegas.
"I've never been to Las Vegas, but we'll do everything we can to make sure everyone on the team stays away from the casinos. I don't bet and I'll make sure no one else bets either," Wolff said.
He added that the ban is being put in place simply to make sure that no one gets distracted especially in a venue which is unfamiliar to the entire F1 community. Everyone will need to familiarise themselves with the new track, where even making their way from their hotel to the paddock may prove to be a challenge.
Nevertheless, Wolff confirmed that he is looking forward to the new race and he believes everyone involved in the sport feels the same way. He also tipped his hat off to the sport's owners for making the ambitious project come to life. "Running in this city is comparable to climbing Everest, hats off to Liberty Media for organising this race."
Is Las Vegas a perfect fit for F1?
Las Vegas is known for the moniker "Sin City", thanks to its reputation of offering multiple opportunities to indulge in the hedonistic lifestyle. Apart from gambling, the city is also known for crazy booze and sex-filled weekends where people from across America and around the world travel to let their hair down and have fun.
Entertainment options abound in Las Vegas, which is why Formula 1 appears to be a good fit for the city. F1 owners Liberty Media have invested around £400 million pounds to set up a race track right on the Las Vegas strip, promising a weekend full of glitz and glamour coupled with high octane action. Needless to say, they placed a huge bet on the event. which has so far been met with mixed reactions.
The Vegas strip will host an F1 race for the first time ever, but the sport had a short-lived stint at the Caesar's Palace car park more than 40 years ago in 1981 and 1982.
This time, Liberty Media are hoping that they will be able to keep racing in the city for a long time. However, they have been facing a number of obstacles, including some criticism from local residents. The construction of infrastructure needed to stage the race has disrupted the daily lives of local residents, and the influx of people and traffic rerouting has proven to be a logistical challenge for everyone in the vicinity whether they are involved in the event or not.
Liberty Media has apologised to the local residents of Las Vegas, but CEO Greg Maffei also pointed out the economic benefits that the city is set to enjoy. He said: "I want to apologise to all the Las Vegas residents and we appreciate that they have their forbearance and their willingness to tolerate us. We're going to bring something like $1.7 billion of revenue to the area. So it's not just for the benefit of fans who want to view."
Maffei added that while the first year brings extra challenges, he is hoping that things will run smoother moving forward especially with the bulk of the construction already done.
Ticket sales have been concerning
Months before the Las Vegas Grand Prix rolled around, fans from around the world raised their eyebrows at what had been described as "ridiculous" ticket prices. As the main event approaches, there are reports claiming that up to 10,000 tickets remain unsold.
Ticket sales have been below expectations, especially with the United States Grand Prix having just been staged in Texas a few weeks ago. Ticket prices are reportedly being slashed, but the average Sunday race ticket for a grandstand seat still goes up to about £800.
© Copyright IBTimes 2023. All rights reserved.