Lewis Hamilton Has Lost About £45m Thanks To Max Verstappen
The Briton is said to be entitled to a massive bonus every time he clinches a world championship title.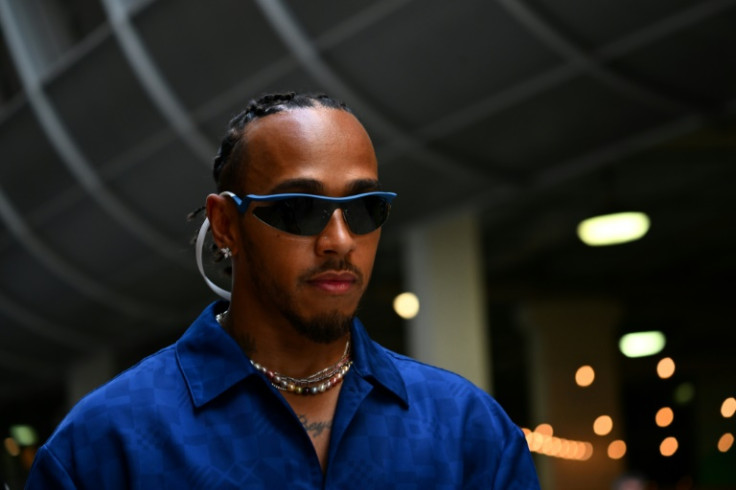 Mercedes F1 ace Lewis Hamilton has lost the last three F1 Drivers' World Championship titles to Red Bull's Max Verstappen. It is now being reported that the British driver may have lost up to £45 million after missing out on bonuses.
According to a report by Express, Hamilton is entitled to receive a £15 million bonus for each World Championship title he wins. However, he narrowly missed out on the title in 2021, and Verstappen ran away with the championship last year as well as in the ongoing campaign. The 2023 season was wrapped up by the Dutchman with five races to go, and Hamilton is fighting catch Sergio Perez for second place.
Hamilton's current contract with Mercedes made him the second-best-paid driver on the grid. The seven-time world champion is reportedly earning £27.5m per year, with a clause which entitles him to an additional £15m for securing the Drivers' Championship title. That puts him behind Verstappen's £43m-a-year basic guaranteed guaranteed salary.
Unfortunately for Hamilton, that £15 million bonus has now slipped past him for the past three seasons, putting him further adrift of the Dutchman. While the exact details of Hamilton's contract remain confidential, this figure is being thrown around by numerous media outlets that claim to have knowledge of the situation.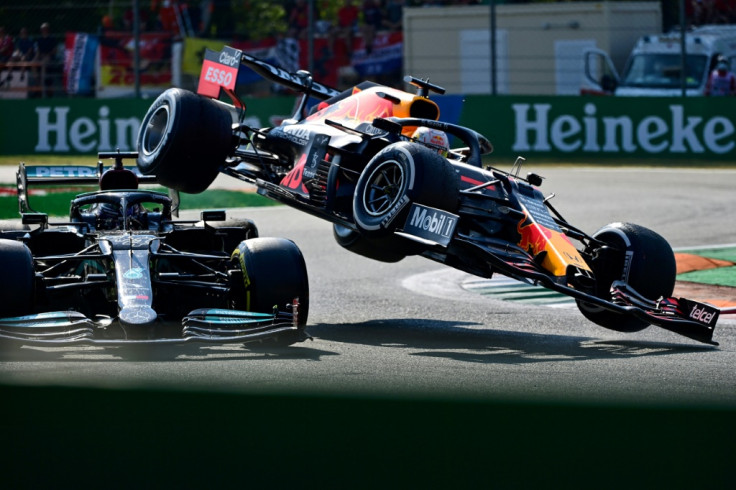 The 2021 season was extremely controversial after a tight battle between Hamilton and Verstappen. The rivals clashed multiple times during the year, and no one could forget the chaos that unfolded in the closing stages of the final race in Abu Dhabi. Verstappen clinched his maiden title amid a sea of controversy, but is second and third championships were more than convincing.
2022 was a challenging season for the Mercedes team overall, with Scuderia Ferrari being Red Bull's top challenger especially in the opening stages of the campaign. However, Red Bull, Verstappen in particular, managed to stamp his dominance in the second half of the season and did away with the competition. Hamilton was only able to finish the season in sixth place, a good distance away from that bonus.
The current season has been slightly better for Hamilton and Mercedes, even though Verstappen has also proven to be more dominant than ever. At least, Hamilton is currently challenging for second place in he championship.
That being said, at no point in the season did Mercedes look like title contenders, and it may have affected Hamilton's contract negotiations with the team.
Instead of relying on bonuses to bump up his earnings, Hamilton has reportedly twisted Toto Wolff's arm to secure a two-year deal worth £100 million. This essentially means that he won't be needing to win the championship in order to guarantee his earnings until the 2025 season.
The 38-year-old will be following in the footsteps of former McLaren teammate Fernando Alonso, who is still racing for Aston Martin in his 40s. Hamilton started racing for McLaren in 2007, and won the championship in 2008. However, he has enjoyed most of his success after his move to Mercedes in 2013.
He won six titles with Mercedes, but it is unclear how much his bonuses were for each of those seasons. Hamilton is now tied with Michael Schumacher with the record for most world championship titles, but he is still in pursuit of claiming the outright record of eight titles.
"We have never been hungrier to win. We have learnt from every success but also every setback," said Hamilton while talking about his contract extension back in September.
"We continue to chase our dreams, we continue to fight no matter the challenge and we will win again," he added.
Meanwhile, Hamilton's current teammate, George Russell has also signed a contract extension until 2025, locking in their partnership for a further two seasons.
© Copyright IBTimes 2023. All rights reserved.