It only took five months but singer Bob Dylan will finally accept his Nobel Prize in literature. The Forever Young singer will travel to Stockholm, Sweden, this weekend (1 and 2 April) to accept the prestigious accolade.
In October, the 75-year-old was awarded the Nobel Prize in literature for his contribution to "expressions within American song tradition". However, Dylan did not address the honour publicly and declined an invitation to attend the official prize-giving ceremony in December.
Announcing Dylan's trip to Sweden, Professor Sara Danius, permanent secretary of the Swedish Academy, wrote in a blog post: "The good news is that the Swedish Academy and Bob Dylan have decided to meet this weekend."
Danius continued: "The Academy will then hand over Dylan's Nobel diploma and the Nobel medal, and congratulate him on the Nobel Prize in Literature. The setting will be small and intimate, and no media will be present; only Bob Dylan and members of the Academy will attend, all according to Dylan's wishes."
Dylan was not required to attend the Nobel Prize ceremony but in order to receive the 8m kroner (£727,000) prize money, the singer-songwriter must deliver a lecture by 10 June. However, the Academy state that this will not be given during Dylan's Stockholm trip as he will instead send a taped version. Earlier in March, Danius stated: "What he decides to do is his own business."
The trip coincides with European dates on Dylan's Never Ending tour with the Like A Rolling Stone singer set to perform at the Waterfront Congress Centre on both 1 and 2 April. Other tour stops include, Norway, Denmark, the Netherlands, Germany and France while Dylan has a date set for London's SSE Wembley Arena. Dylan is also scheduled to release a new album, Triplicate, on 31 March.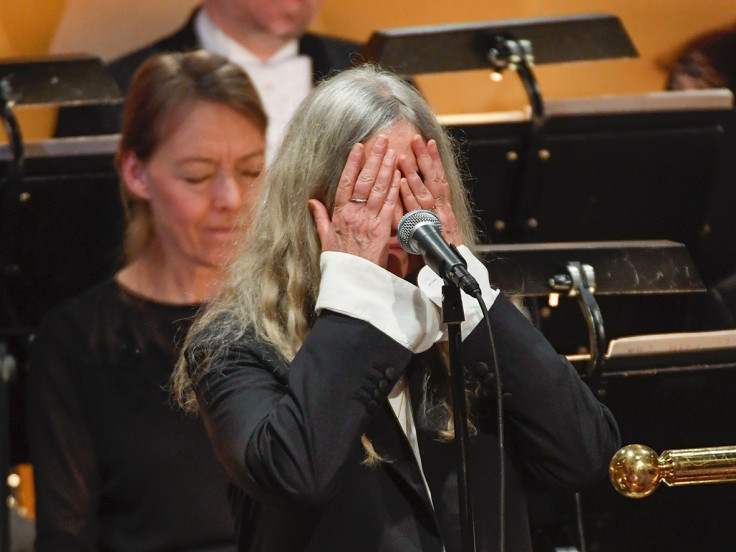 Dylan is the first songwriter in history to win the literature award. US singer Patti Smith stood-in for the musician at the Nobel Prize ceremony and performed a rendition of Dylan's A Hard Rain's A-Gonna Fall as a tribute. However, the singer was left "humiliated" after stumbling on the lyrics and later explained that she was overwhelmed by the magnitude of the event.