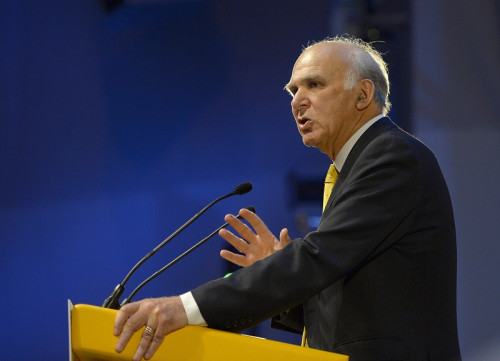 Vince Cable: "Recovery Has Not Been All We Might Have Hoped For
Vince Cable, business secretary, has stirred anger amongst his Tory coalition colleagues by warning that Britain was experiencing the wrong sort of economic recovery. He made the announcement on the eve of the publication of the recent GDP figures. He said: "There are different ways of finishing the job ... not all require the pace and scale of cuts set out by the chancellor. And they could allow public spending to stabilise or grow in the next parliament, whilst still getting the debt burden down." He added that meant "the shape of the recovery has not been all that we might have hoped for," due to weak exports and a covetous approach by big businesses.
Catholic Children's Home: Children Forced to Eat Their Own Vomit
An investigation into Catholic care homes has revealed children were forced to eat their own vomit and were bathed in disinfectant. The UK's largest public inquiry into institutional child abuse is under way, as evidence on the behaviour of nuns from the Sisters of Nazareth order from two children's residential homes in Derry. Nazareth House children's home and St Joseph's Home, Termonbacca, were both run by the order. Written and oral testimonies are being given at Banbridge courthouse, by 49 ex-residents of the institutions. The inquiry is expected to last until 2015, which will investigate 16 church and state run orphanages, institutions and care homes.
Bosnian War Criminals to Appear in Court at UN Yugoslav War Crimes Tribunal
Radovan Karadic, an ex-Bosnian Serb leader, and his former deputy Ratko Mladic, will appear in the UN Yugoslav war crimes tribunal in The Hague. Both suspects deny committing war crimes and crimes against humanity in the 1990s war in Bosnia. Karadic faces 11 charges, which include involvement in the massacre of over 7,500 men and boys in July 1995 in Srebrenica. According to the BBC, Mladic will defend his former superior, claiming the orders to commit war crimes were not given by Karadic.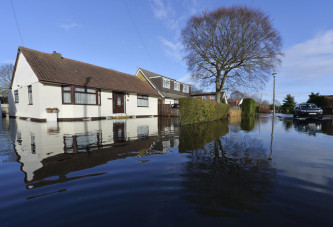 Somerset Farmers and MPs Criticise Environmental Secretary For Flooding
Owen Paterson, environmental secretary, has been accused of failing to take action against flooding in the south-west by Somerset farmers and local MPs. The government and environmental agency have come under fire for failing to dredge the rivers. Currently, the Environmental Agency has 14 flood-warnings in place, the majority of which are in the south-west region. With more rain forecast over the week, the flooding is expected to worsen. Paterson has pledged a plan of action for the region, while the agency has retaliated that increased dredging would not have helped prevent the most recent flooding.
Justin Bieber's Record Label Manager Says Singer "Needs Help"
The head of Justin Bieber's record label Universal, Lucian Grange, has broken company rules by making a public statement suggesting the singer take a break from music. Grange spoke out over his fears for Bieber's wellbeing, saying "he needs help". Speaking at the Universal Music Group Grammys aftershow party at the Ace Hotel in Los Angeles, he said he was "very concerned" about the pop star. He said: "This has nothing to do with the business or records or releases, this is to do with the young man. He needs help. He needs an intervention. We are going to give all the support as a company to take as much pressure off him so he can look forward. Hopefully, we will all get through to him." He added: "But what people don't understand, he's a 19-year-old."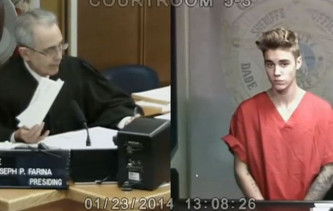 Mother Breaks Back and Neck While Sleepwalking
Morag Fisher, 37, broke her back, neck, wrist, jaw, a cheekbone and several ribs when she fell down the stairs while sleepwalking. Fisher was staying the night at her partner's home, when she took a severe tumble. She regularly sleepwalks without any consequences, but her unfamiliar surroundings nearly killed her. She said: "Usually, I just wander around and then go back to bed. I guess it was being in unfamiliar surroundings – my subconscious not knowing where I was going." Mr Muggleton, her partner, called an ambulance when he found her in a pool of blood at the bottom of the stairs. She was still asleep until paramedics woke her up on the way to the hospital, where she stayed for ten days.