The case for the Tesla Model 3 featuring an advanced heads-up display and augmented driver interface just got much stronger, as the company made an important new hiring.
According to his LinkedIn profile page, Milan Kovac joined Tesla this month (April, 2016) to work as a software engineer on Autopilot, the company's self-driving car system. But Kovac's previous work makes him the ideal person to help Tesla create a next-generation heads-up display (HUD) – something the Model 3 is widely thought to have.
Kovac previously worked as an engineer at Skully Systems, which created a motorbike helmet with an HUD embedded into the visor. Called the Skully AR-1, the helmet began life as a hugely successful Indiegogo campaign. The HUD showed the rider information, like their speed and sat-nav instructions, without them needing to glance down and away from the road.
Such a system is expected to appear in the Tesla Model 3, replacing the blank dashboard and uninspiring steering wheel shown on a fleet of prototypes at the car's launch. Tesla CEO Elon Musk has hinted that a second launch event will explain more about the Model 3's control system. "Wait until you see the real steering controls and system for the 3. It feels like a spaceship," he tweeted.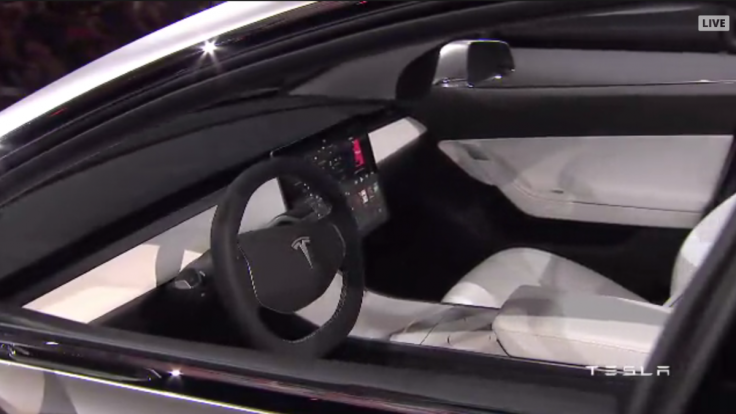 Kovac's CV, as spotted by BGR, also includes a stint at Softkinetic, a Belgian company which describes itself as a leader in "3D vision and gesture recognition solutions". Softkinetic's technology recently appeared in the 2016 BMW 7-Series, letting the driver alter the music volume and answer or reject calls with hand gestures.
He hope to find out much more about the Model 3 soon, but with a shipping date of late 2017 it could be some time before Musk is ready to reveal part two.