Laura Hamilton interview: A Place in the Sun host on her newly launched travel website with Monarch
Television presenter speaks exclusively to IBTimes UK about her exciting new venture.
She may be famed for hosting Channel 4's A Place in the Sun, but television presenter Laura Hamilton has embarked on a new solo adventure.
The glamorous 34-year-old TV star – who has also hosted shows Fort Boyard and Cowboy Builders – has launched a new travel website with Monarch called Hamilton's Hotspots. Giving readers a lowdown on the hottest places to go around the globe with must-see tips and tricks, Hamilton has found a unique niche to inform her fan base about savvy jet-setting.
Whether it's a family trip, a romantic city break or a girls' holiday, Laura's site has options for people of all ages and interests, both in the UK and abroad. Her site is constantly updated with authentic reviews and handy hints, and is sure to become one of the hottest online travel destinations on the block.
So we were very excited to speak exclusively to Laura about her new project. She divulges her favourite eating places, the top places on her travel wish list and more in our Q&A below.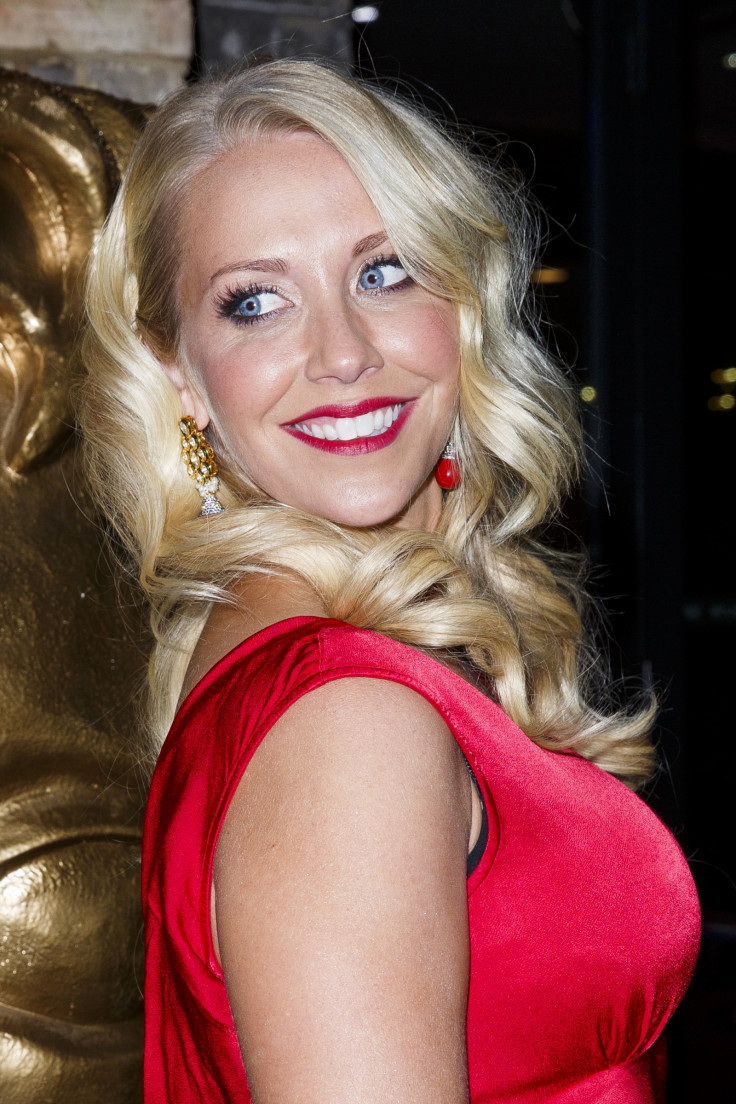 Tell us how your travel site works. What boxes does a location need to tick to become a 'top spot'?
The site works on an EAT & DRINK, PLAY and STAY basis. You can check out the destinations on the website and see if I have any places to suggest under these headings. The site is currently being added to with places I have visited and it will continually be added to as I travel more. Monarch are offering two return flights on their network to someone each month. All you have to do is subscribe and add your email to be in with a chance.
To qualify as a top spot, they have to be my ideal places to visit that particular month. I am trying to make this appropriate for the time of year. For example, during the winter months you might see some ski top spots or winter sun destinations.
What do you plan to achieve with Hamilton's Hotspots?
I would love to bring more brand partners on board where I can offer my subscribers exclusive deals and offers. The site will obviously grow as I continue to travel. I have picked up lots of travel tips that I share through my blog, and I really hope that these tips will help those who visit my website.
What is your favourite place you've ever visited on A Place in the Sun and why?
That's too hard a question to answer. I have lots of different destinations that appeal to me for different reasons. I love Stockholm as a winter city break, Barcelona is a great city in summer, Mallorca has a great city, lovely beaches and is family-friendly. The Maldives are stunning and a great place to relax (something I don't do!), South Africa is an incredible place and I loved filming the show there.
Favourite place to be on personal time?
We own a family house in San Pedro, just outside Puerto Banus, which I love spending time at. However, I will always want to experience new places and different cultures.
Name three places you're desperate to travel to next.
I've never been to Mexico or New Zealand and I'd like to visit. I had the most incredible time in Cuba a few years ago and I'd like to revisit to see how it has changed.
What has been your most disappointing trip and why?
I honestly don't think I've had one. I've had bad travel experiences like losing my luggage but that all adds to the adventure and I think it's how you deal with it that makes it more of an experience.
Favourite place on earth for food?
I love French food and wine so it's always a pleasure to visit France. I love Indian and Thai food too and when I visited both countries I loved experiencing how the locals make the food and how it differs from what we have in the UK.
If you had to bring three items to a desert island, what would they be?
My children, my husband and my iPhone (it's my mobile office).
© Copyright IBTimes 2023. All rights reserved.