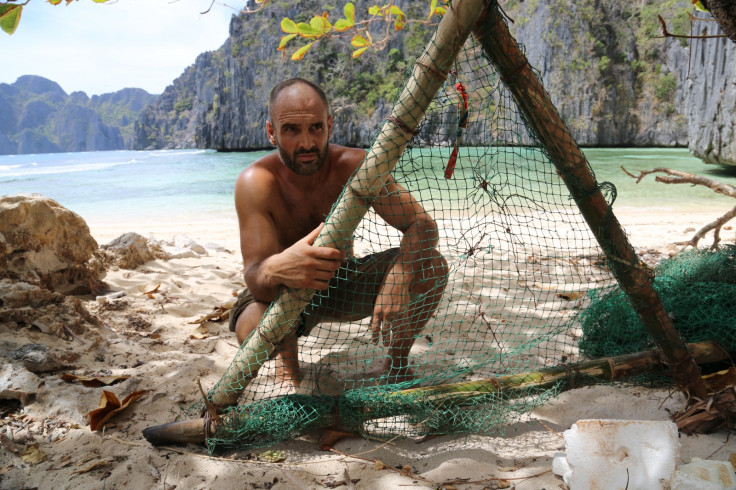 Born in Peterborough and raised in Leicestershire, England born-and-bred Ed Stafford has grown up to become one of the most prolific world explorers on the small screen, holding the Guinness World Record for being the first human to ever walk the length of the Amazon River.
He is now starring (and sometimes suffering) in his hit survivalist show on the Discovery Channel, Marooned, with the second series of the show seeing him gobble down worms and tadpoles – denouncing the latter as a "translucent sack of intestines and poo". Harsh, but we're in no position to forge an argument.
Marooned has seen the explorer and nudist enthusiast – who got in the nip many a time in the first series – push himself to the limits and find himself in some of the most inhospitable corners of the globe, so we couldn't wait to hear about his experiences in the big bad world as tonight's episode (6 October), based in Norway, will be the last in the series.
What was the most challenging/frightening part of filming Marooned series 2?
Bizarrely, it wasn't a venomous snake or horrific cold, it was being plonked on another beach to survive. Coron Island in The Philippines was a tropical paradise but a combination of ill heath (cellulitis in my right leg) and the haunting memories of a much bigger survival experiment in Fiji made the episode mentally really tough.
I'm never on my best form when I'm battling infection, and it just came at the wrong time on this episode. I was genuinely almost having flashbacks to a pretty psychologically traumatic time when I was dropped off on an uninhabited island for 60 days on my own.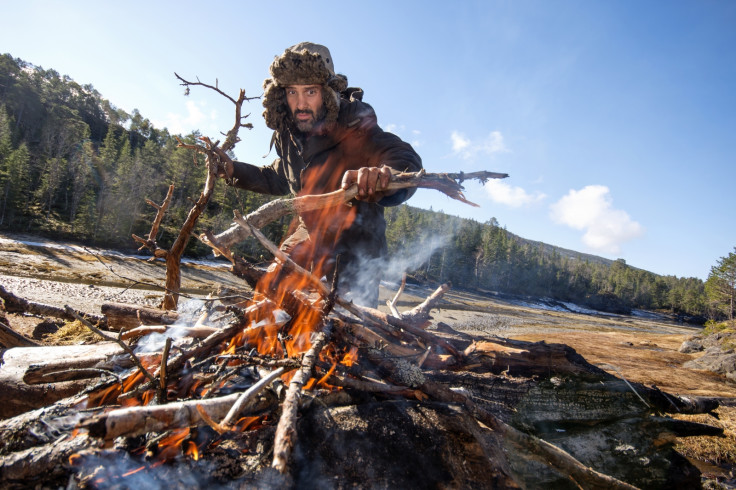 Despite the fact that this episode was only 10 days in duration, everything seemed to be the same: the coconuts, the sand, the sounds of the waves crashing. I come from a part of England (Leicester) that is about as far from the sea as you can get and it's always given me a weird feeling looking out at the vast expansion of ocean. Couple that with two months of memories of being more hungry, sad and lonely than I can remember and you can get the idea.
Basically, I just had to acknowledge what was happening, accept where I was, remind myself that these were very separate trips and totally unrelated, and have faith in my own abilities. It sounds simple – but it wasn't.
What was the strangest thing you ate?
There were some mangrove worms that I literally smashed out of old mangrove roots in The Philippines, but they were a delicacy compared to the singing tadpoles in Patagonia. If you think about it, tadpoles are just a translucent sack of intestines and poo. And no matter how you cook s**t, it always tastes like s**t. But they were abundant and I was hungry – so it was a necessary evil for the first few days before I mastered the art of tickling fish.
Nudity has been the word on everyone's lips in regards to the first series – what made you get naked?
I'm not naked in the current series, Marooned 2. Nakedness was my idea, actually. I just thought it would help convey to the audience that I'm genuinely starting from scratch and that I have nothing to help me survive. Clearly, it also worked well for marketing too, as there have been several very successful shows spurned off the back of Naked and Marooned like Naked and Afraid, Naked Dating etc.
It became a bit of a stunt as far as I was concerned and I had faith that my shows were strong enough to stand on their own merit without holding on to a gimmick such as being naked. We were right –this last series wearing shorts has had better viewing figures than ever before.
Highlight of the whole series and why?
Because being dropped off on the Arctic Circle was hugely out of my comfort zone, I think the highlight for me has to be having an extraordinary night's sleep in a lean-to log cabin that I'd made with a roaring log fire keeping my whole body warm. I'd had several people warning me before the show that it would be impossible to survive without an axe, at least in Norway, and I even asked Discovery Channel whether they would let me take an axe on this episode. They said 'NO!' So to end up at such a comfortable state after just over a week in those cold conditions was a sense of real accomplishment. I loved it.
Marooned with Ed Stafford airs exclusively in the UK at 9pm, Thursday 6th October on Discovery Channel (Sky 520, Virgin 250, BT TV 322).