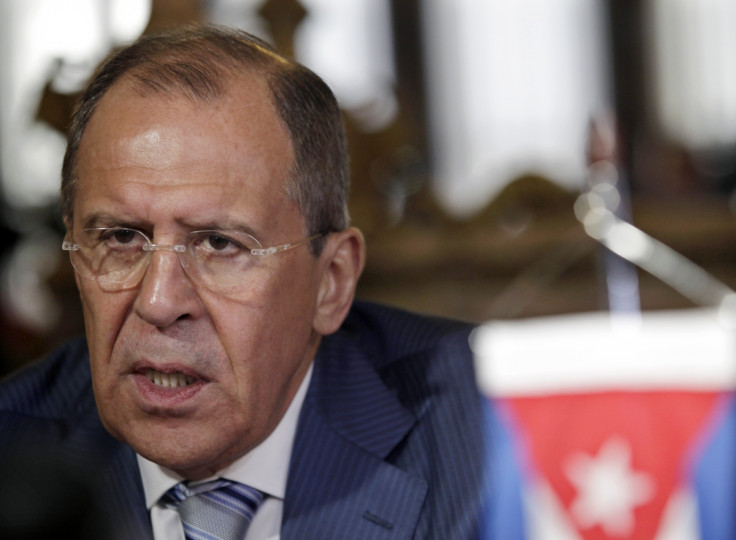 Russia will emerge from a period under economic sanctions stronger than when the Ukraine crisis began, according to Russian Foreign Minister Sergei Lavrov.
Russia's economy is heading toward recession in 2015, following a massive wave of capital flight and the dramatic collapse of the rouble currency.
"Russia will not only survive but will come out much stronger," Lavrov said.
"We have been in much worse situations in our history and every time we have got out of our fix much stronger."
Lavrov condemned the European Union over the series of sanctions imposed on Moscow since it annexed the territory of Crimea from Ukraine in March.
"Of course sanctions hurt, but I don't believe the sanctions will help the European Union. The United States ordered the EU to impose sanctions and frankly we have overestimated the independence of the European Union," he told France 24 on Monday.
"Sanctions are a sign of irritation, they are not the instrument of serious policies," he added.
Russia's economic collapse has largely been driven by the falling oil price, on which it relies heavily to fund its government budget. Brent oil plunged through the $60 barrel Oil and gas energy represents around $530bn of the country's export revenues.
Punitive economic sanctions have exacerbated the problems caused by the falling price
Lavrov said the administration had "very serious reasons to believe" that the US was trying to provoke regime change in Moscow, although he did not elaborate further. He criticised the US Congress, which recently passed a bill to imposed new tougher sanctions on Moscow.
"If you look at US Congress, 80% of them have never left the USA, so I'm not surprised about Russophobia in Congress," Lavrov said.
Lavrov has said in recent weeks that the Ukraine crisis was far from over, although he told France 24 that he was determined to find a solution to the crisis and that Russia "supports the territorial integrity of Ukraine."