US President Donald Trump reviewed a Fox News report which was manipulated at the White House's request about slain Democratic National Committee (DNC) staffer Seth Rich, a new lawsuit filed in federal court claims.
Private investigator and Fox contributor Rod Wheeler said his quotes in the story, which were later retracted, were made up by Fox News.
"Fox News was working with the Trump administration to disseminate fake news in order to distract the public from Russia's alleged attempts to influence our country's presidential election," Wheeler's lawsuit states.
Wheeler is a former Washington DC homicide detective who investigated Rich's death.
He claims he never made quotes attributed to him that his investigation showed an email exchange between Rich and WikiLeaks and that someone within the government, DNC or Clinton team was blocking the probe.
The lawsuit claims that the quotes were falsely attributed to Wheeler "because this is the way the president wanted the article".
According to The Hill, Wheeler previously backtracked on claims he made about the Rich investigation.
"The accusation that FoxNews.com published Malia Zimmerman's story to help detract from coverage of the Russian collusion issue is completely erroneous," a Fox News spokesperson said in an email statement. "The retraction of the story is still being investigated internally and we have no evidence that Rod Wheeler was misquoted by Zimmerman."
"Additionally, FOX News vehemently denies the race discrimination claims in the lawsuit—the dispute between Zimmerman and Rod Wheeler has nothing to do with race."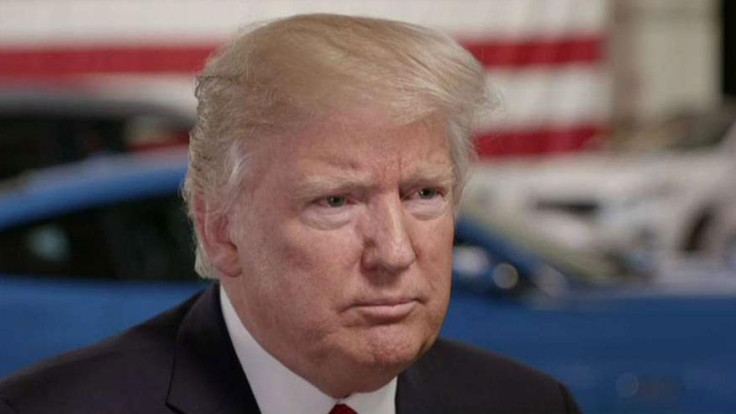 Fox's president of news Jay Wallace told NPR, which first reported the lawsuit, there was no "concrete evidence" that Wheeler had been misquoted. NPR said Fox News refused to allow Zimmerman to comment.
Several conspiracy stories claimed to find a connection between Rich's work at the DNC and the email controversy including that he planned to deliver damaging emails about Hillary Clinton to WikiLeaks. No such evidence has ever been found.
The lawsuit names Fox on-air guest Ed Butowsky, a wealth manager and Trump supporter, and Zimmerman, a Fox News investigative reporter, as having "fabricated two quotations and attributed them to Mr Wheeler".
The Hill reported that the lawsuit includes a text message from Butowsky to Wheeler that said Trump "wants the article out immediately", with it adding: "It's now all up to you. But don't feel the pressure".
"[Wheeler] was subsequently forced to correct the false record, and, as a result, lost all credibility in the eyes of the public," the lawsuit says.
Wheeler is seeking damages for mental anguish and emotional distress, as well as lost earnings at his private investigation firm.