The leader of the Iranian resistance has sent a strong message to the new US administration: Cease relations with Iran until the country stops torture and executions.
Maryam Rajavi, the leader of the People's Mujahedin of Iran, spoke at a gathering in the Albanian capital Tirana to mark the Persian New Year, and took the opportunity to issue some demands to US President Donald Trump's administration.
"First, make your commercial and diplomatic relations contingent on end to executions and torture in Iran," Rajavi began.
"Second, expel the Iranian regime's criminal and invasive forces who have infiltrated the region by taking advantage of the West's silence and appeasement.
"Third, the Iranian Revolutionary Guards Corps (IRGC) is the main perpetrator of repression and killings in Iran and the main perpetrator of war and terrorism in the region. It must be designated as a terrorist organisation and its freedom of action contained.
"And finally, respect the Iranian people's struggle for freedom," she added.
Iran has twice been added to Trump's lists of countries whose citizens are temporarily banned from entering the US – with the Islamic Republic threatening a reciprocal ban against US citizens visiting Iran.
And with a change of government, the Iranian resistance has reached out to the US with a strong message.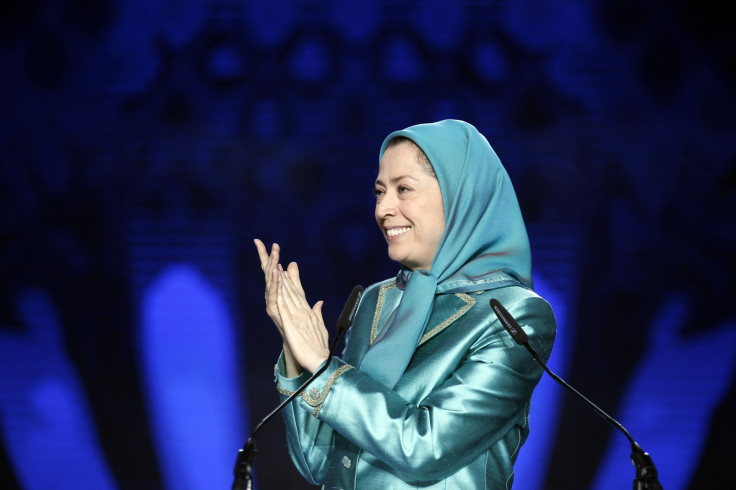 "Only a few weeks after the US presidential election, I declared: The people of Iran, the Iranian Resistance, and the regional nations and states expect that there would be a fundamental revision in the US policies of the past three decades, and particularly the past 16 years," Rajavi said.
"And I pointed out that nothing has been more helpful to Iran's ruling religious dictatorship than the US appeasement."