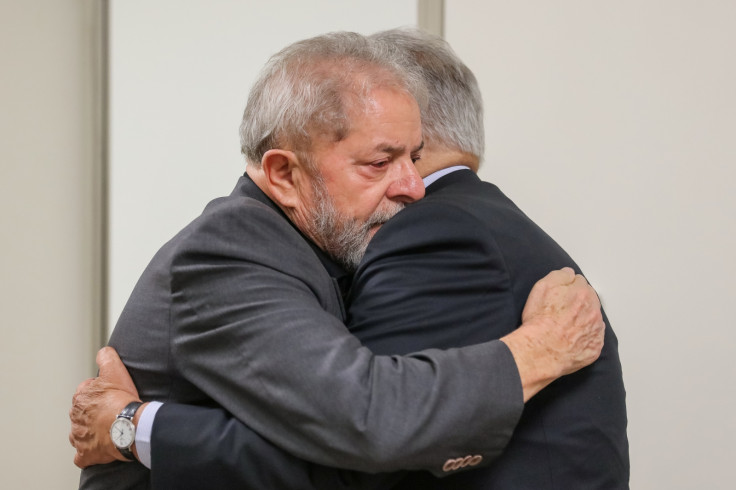 Several Latin American leaders have sent their condolences to Brazil's former president Luiz Inacio Lula da Silva following doctors pronouncing his wife of 43 years, Maria Leticia da Silva, brain dead on Thursday (2 February). The former first lady had been admitted to a Sao Paulo hospital with a brain haemorrhage a week before.
The left-wing presidents of Bolivia and Nicaragua sent messages, while Brazil's ex-president Fernando Henrique Cardoso visited the hospital where the 66 year old went into coma.
"An absence of blood flow in the brain was identified," doctors at the Sirio-Libanes hospital said, declaring Maria Leticia brain-dead.
The family of Lula had authorised the donation of her organs, the doctors added.
The former first family has issued a statement thanking supporters for "all the expressions of sympathy and solidarity".
A minute's silence was held at the lower house of Congress in the capital city of Brasilia for Maria Leticia, who was the first lady of Brazil from 2003 to 2010.
Although, Lula was credited for Brazil's economic boom when he left power, his legacy has been badly stained by a subsequent recession and a string of corruption charges brought against him in 2016 in which his wife was also indicted.
Lula is accused of being the "boss" of a huge corruption scheme that cost the state oil company, Petrobras, an estimated $12.6bn (£9.5bn) in losses. The former president, however, claimed he and his wife were victims of a conspiracy hatched by the country's government.
Lula's ally and successor, Dilma Rousseff, described Maria Leticia as "a fighter" and said "she had an important political role".
"They experienced great injustices. I imagine that Lula's pain now is intolerable. We are together president Lula, now and forever," Rousseff added.
Joao de Oliveira, a former head of the Unified Workers' Central (CUT) trade union federation, praised Maria Leticia. "She made the Workers' Party's first red-and-white flag. We have high regard for her because she gave her whole life to build the partisan movement, the union movement." he added.