Brazil's former president Luiz Inacio Lula da Silva has rejected the corruption charges brought against him and his wife, Marisa Leticia, by prosecutors on Wednesday, 14 September. He alleged that prosecutors were trapping him and his Workers' Party with false charges.
Lula is accused of being the "boss" of a huge corruption scheme that cost the state oil company, Petrobras, an estimated $12.6bn (£9.5bn) in losses. Lula, however, claims he and his wife are victims of a conspiracy hatched by the country's government.
He has also accused prosecutors of lying, alleging that the charges were meant to destroy his political career.
"What has raised all that hatred against the Workers' Party was the success of our government, the biggest policy of social inclusion in the history of this country," Lula said during a Workers' Party event.
"Prove anything against me and I will walk all the way to hand myself in and be arrested. No one is above the law in Brazil. Do investigate me and punish me if I have broken the law. But be honest and respect my family," he was quoted as saying by the BBC.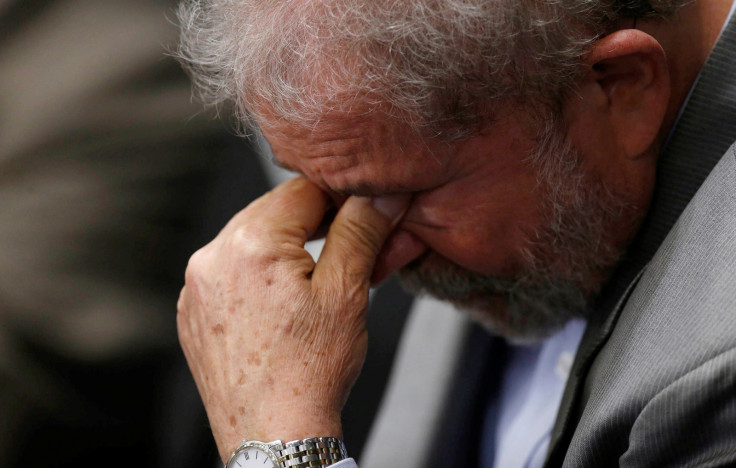 Prosecutors have been investigating whether Lula and his wife failed to declare ownership of a luxury flat, which the ex-president has denied. According to officials, a construction company, OAS, at the centre of the Petrobras affair, had purchased and renovated a penthouse for Lula and his wife when he was in office.
Seventy-year-old Lula served as the president of Brazil for seven years, from 2003 to 2010.