A previously withheld full report into allegations of anti-Semitism at the Oxford University Labour Club (OULC) has been obtained, revealing "incidences of anti-Semitism" that were not reported to any authority. Labour announced they would launch an investigation into claims that some of the members of the largest university Labour club in the country have a "problem with Jews" following the resignation of one of its co-chairs, Alex Chalmers.
Chalmers made a series of accusations against those in the club in his February resignation statement, including members causally using the term 'Zio' and senior members of the club suggesting most accusations of anti-Semitism are "just the Zionists crying wolf".
However, the inquiry, led by Baroness Janet Royall, faces accusations of a "whitewash" after it only published an executive summary and list of recommendations after it was suppressed by Labour's National Executive Committee (NEC).
In her original report, Royall concluded that there is no anti-Semitism problem at OULC but that there are "difficulties" that led to Jewish members feeling sidelined.
The Jewish Chronicle has now obtained Royall's full report, revealing due to the "weight of witnessed allegations received" that there have been some incidents of anti-Semitic behaviour at the OULC and that "some Jewish members do not feel comfortable attending the meetings, let alone participating".
Royall adds: "There appears to be cultural problem in which behaviour and language that would once have been intolerable is now tolerated. It has been reported to me that this is not a situation which is experienced by the Jewish community alone.
"Much of the evidence I have received about anti-Semitic behaviour by individuals relates to their actions outside of the Club activities. That may limit the scope of the Club to take action, but as far as our Party is concerned anti-Semitism should not be acceptable behaviour at any time in any circumstance – whether it is related to Labour Club activities or not.
"With regard to OULC meetings, it is understandable that when certain issues arise especially relating to Israel and Palestine, the debate is politically charged and robust, but certainly on at least one occasion the boundaries of acceptability were breached. Some responsibility must lie with the chair for the conduct of meetings."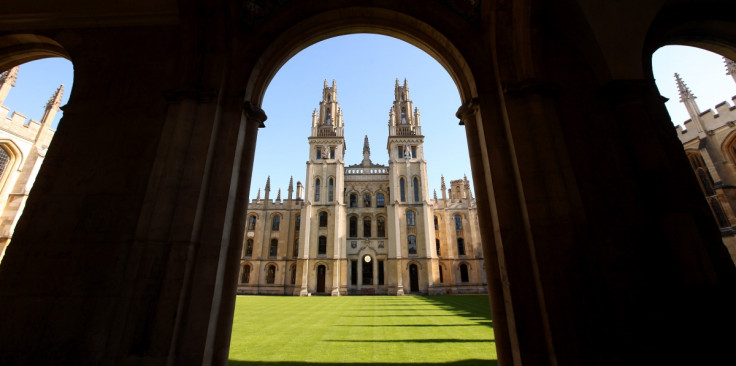 Royall adds that incidents of anti-Semitism were not reported at the time to any authority, including the Labour Party, which makes verifying claims difficult. She said the lack of a systematic reporting procedure is "clearly a factor. but also the fears of victims in coming forward".
Among the 11 recommendations from Royall at the release of the previous report are providing anti-Semitism training access to materials and guidance in order to help them identify and respond to allegations of anti-Semitism in future.
A Labour Party spokesperson said: "The NEC formally accepted Baroness Royall's report earlier this year. All 11 of the recommendations in the report were published and are currently being acted on."
The Union of Jewish Students said they welcome the full release of the report, but there still is a concern that the allegations haven't been "appropriately addressed" as part of the Labour Party's disciplinary procedures.
A spokesperson said: "We appreciate the publishing of the report in full and the time and effort that Baroness Royall dedicated to the report, but many Jewish students at Oxford are likely to be disappointed. The report does not reveal much that wasn't already thought to be the case. This raises questions as to why the report was initially suppressed, and we believe it is vital that there is full transparency as to why this happened.
"While the publishing of the report attempts to provide Jewish students with reassurance, it is only with action that they will know that Labour clubs are safe spaces for them once again. Therefore it is important that the individual members of OULC that were reported to Baroness Royall are appropriately disciplined for their actions."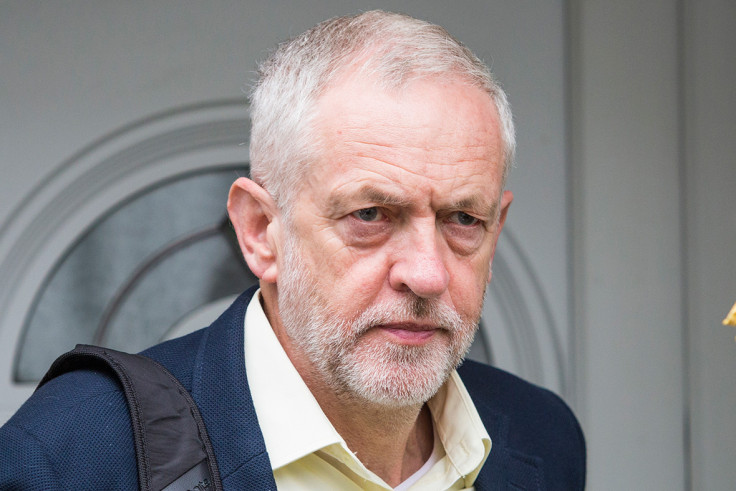 An OULC spokesperson added: "We are concerned by the Labour Party NEC's decision to suppress the section of the report where Baroness Royall confirmed that anti-Semitic incidents had taken place. We are also concerned that it has taken nearly six months, and Baroness Royall's own decision to publish her report, to get to this point. This raises serious doubts regarding Labour's sincerity in tackling antisemitism within its ranks."
A Labour Students spokesperson said: "We accept the report's recommendations in full and will continue to work to ensure that all our Labour Clubs are safe spaces for members to come together to debate and campaign.
"We look forward to working with the Union of Jewish Students and the Jewish Labour Movement to provide training for our members on what antisemitism is, how best to respond to it, and to empower Jewish students to lead on this issue. We're hopeful this will expand on our work in guaranteeing that Labour Students is at all levels a welcoming space for Jewish students to express their views, attend meetings and events. In particular, antisemitic language, epithets or tropes will never be tolerated in our movement.
"Our strong relationship with the Union of Jewish Students is one we continue to be proud of, and we will work hand in hand with them to make these positive changes."