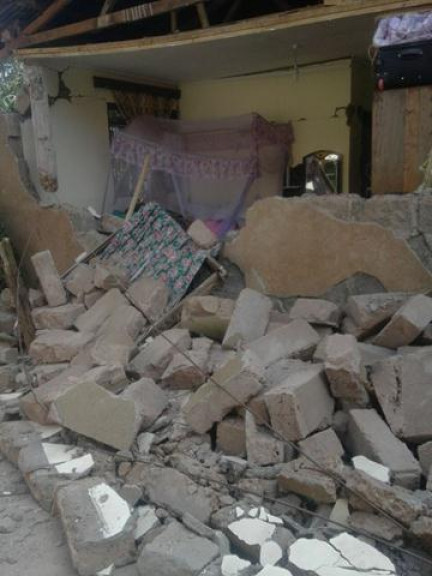 At least 13 people are dead and 200 more are injured after a magnitude 5.7 earthquake in northern Tanzania. The quake struck close to the border with Uganda and Rwanda near Lake Victoria on Saturday (10 September).
The US Geological Survey says the quake struck at a depth of 10km (six miles) at 15:27 local time (12:27 GMT). Tremors were felt as far away as western Kenya, Rwanda and Burundi, the US Geological Survey reported.
Large numbers of casualties were reported in Bukoba, a city with a population of more than 70,000 people.
Deodatus Kinawila, the district commissioner of Bukoba, told the BBC: "This incident has caused a lot of damage. As we speak now, the number of injuries stands at 192 and 11 dead. Because we are still collecting the information it's likely to go up. Even the number of injuries is likely to go up.
"Some people have been discharged from hospital," he told AFP. "We don't expect many more injuries. We'll see tomorrow."
Images posted on social media show buildings reduced to rubble with people still trapped underneath. Local hospitals are struggling to cope with the mass casualties in the aftermath of the quake.
Kagera province police chief in charge of the Bukoba district had said "rescue operations are ongoing".