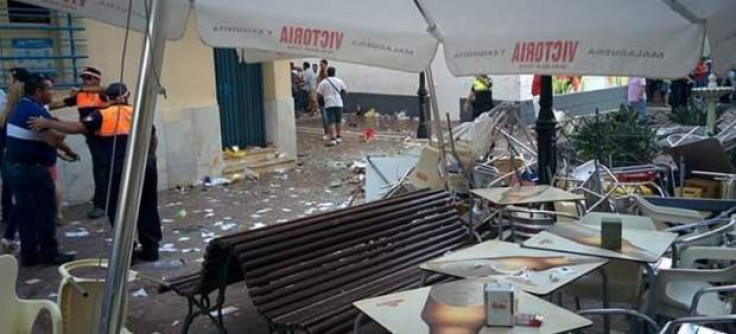 At least 77 people have been injured after a gas cylinder exploded in a cafe in Velez-Malaga in southern Spain, it has been reported. Five people are being treated for serious injuries.
The explosion happened at the La Bohemia cafe at about 5pm GMT during a festival in the town.
Local newspaper La Opinion de Malaga said that the chef had raised the alarm moments before the blast, BBC News reports.
Police cars helped transport the injured to hospital because the local ambulance service was overwhelmed with casualties.
Spanish news agency EFE said most people suffered cuts and bruises in the blast. 20 of the injured had already been discharged from hospital Sky News reports.

According to RT.com, Mayor of the town, Antonio Moreno Ferrer, said it's believed the explosion was caused by a gas leak.
Local residents have shared images from the scene on social media show extensive damage to the café and debris strewn across a street.

More follows...