16 people were killed after a KC-130 crashed Monday (10 July) in Mississippi, confirmed Fred Randle, Leflore County Emergency Management Agency Director. The military KC-130 is used as a refueling tanker.
Randle told reporters at a late briefing that 16 bodies had been recovered after the KC-130 spiraled into the ground about 85 miles (135 kilometers) north of Jackson in the Mississippi Delta. Marine Corps spokeswoman Capt. Sarah Burns said in a statement that a KC-130 "experienced a mishap" Monday evening but provided no details.
The debris field is about five miles (8km) in radius, Greenwood Fire Chief Marcus Banks told the Greenwood Commonwealth. Banks said 4,000 gallons of foam were used to put out the fire.
The fire chief noted that firefighters were pushed away by several "high-intensity explosions" and said they believed it could possibly be some ammunition igniting.
Officials did not release information on what caused the crash or where the flight originated.
Witness Andy Jones said he was working on his family's catfish farm just before 4pm, when he heard a boom and looked up to see the plane corkscrewing downward with one engine smoking. "You looked up and you saw the plane twirling around. It was spinning down."
Jones said the plane hit the ground behind some trees in a soybean field, and by the time he and others reached the crash site, fires were burning too intensely to approach the wreckage. The force of the crash nearly flattened the plane, Jones said.
Jones said a man borrowed his cellphone to report to authorities that there were bodies across U.S. Highway 82, more than a mile from the crash site. Greenwood Fire Chief Marcus Banks told the Greenwood Commonwealth that debris from the plane was scattered in a radius of about 5 miles (8km).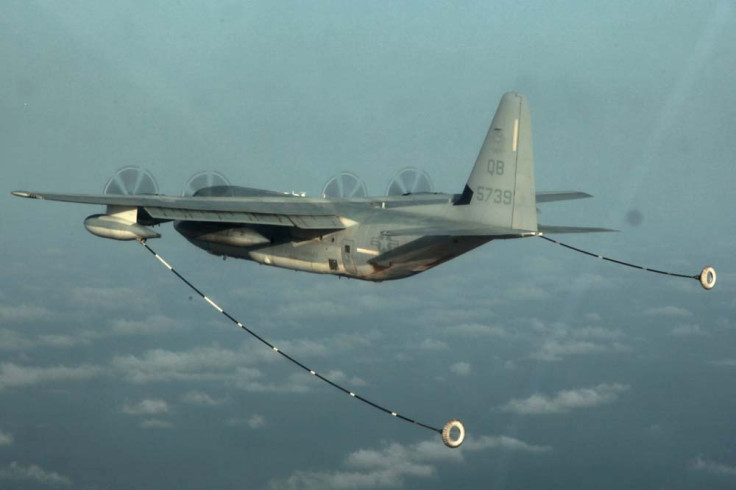 Aerial pictures taken by WLBT-TV showed the skeleton of the plane burning strongly.
"Please join Deborah and me in praying for those hurting after this tragedy," Mississippi Governor Phil Bryant said in a statement posted on Facebook. "Our men and women in uniform risk themselves every day to secure our freedom."