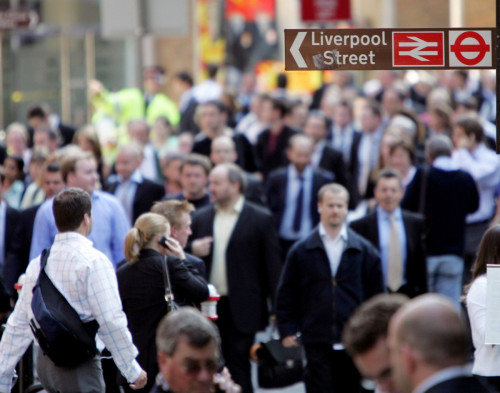 Almost half of the mortgage saving made by moving out of London and commuting in is wiped out by travel costs, according to the estate agency haart.
House prices in London are spiralling, having rocketed by 12% in 2013 alone. Across the UK as a whole was an average rise of 5.5%.
Rising rail fares, including season tickets, continue to race ahead of pay growth each year. In 2014, regulated rail fares have risen by 3.1% on average. Wages are growing by less than 1% annually.
The research by haart analysed property prices in key commuter towns and cities around the English capital and compared them against London prices. It then calculated the average annual mortgage saving from moving out of London and deducted the commuting costs.
On average there was an annual mortgage saving of £10,779, but 48% of this was offset by an average commuting cost of £5,160.
"With the price of an annual season ticket spiralling upward and property prices showing no slow down, young families who are prudent with their money will need to factor in the decreased mortgage payments alongside the increasing cost of commuting," said Paul Smith, chief executive of haart.
"Ultimately, moving regionally may not be as beneficial as you think given that around one half of mortgage payment savings are negated by the cost of commuting and you're stuck with an hour, weather permitting of course, commute to put the cherry on the cake."
London house prices have soared off the back of heavy foreign investment, a constrained supply, and mortgage easing schemes such as Help to Buy and Funding for Lending.
Rail fares rise each year, to the anguish of commuters, with firms insisting they need to hike ticket prices to cope with the burden of maintaining and modernising a creaking Victorian infrastructure.
They are also passing on to the consumer the cost of a steady reduction in public subsidies for the rail sector.