UK Rail Fares Soar as Commuters Pay Three Times More than Germans and French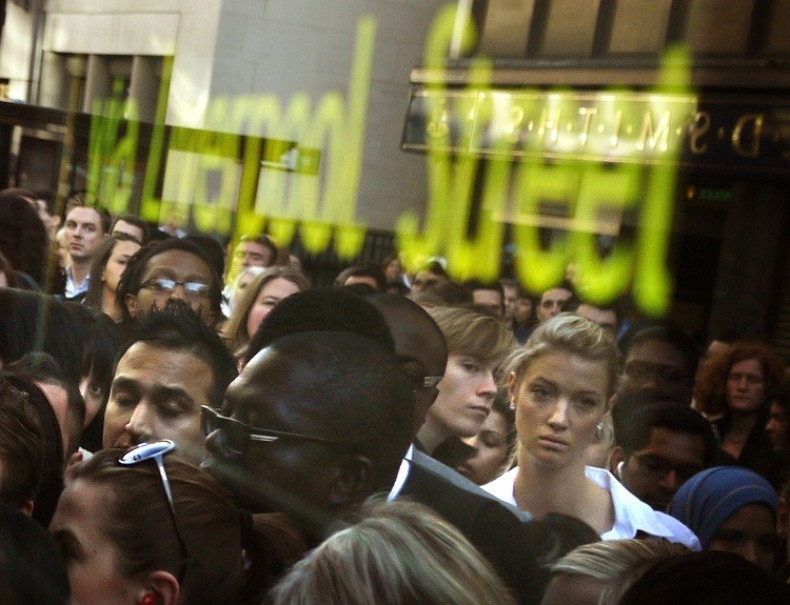 UK rail passengers will be slapped with an average 2.8% rise in fares from January 2014, which industry body the Rail Delivery Group claims is the lowest overall increase for four years.
However, the price hike comes as research by trade unions reveals British commuters spend three times more of their salary on train tickets than those in fellow European countries, such as Germany and France.
According to the Trades Union Congress's (TUC) Action for Rail campaign, which is pushing for the renationalisation of Britain's rail industry, a commuter travelling from St Albans to London St Pancras will pay £299 for a monthly season ticket, which is 13.64% of monthly median earnings in the UK.
This compares to 4.31% in Germany, 3.85% in France and 1.39% in Italy for similar journeys.
"Rail passengers and taxpayers are being poorly served by a privatised rail service that has failed to deliver any of the efficiency, investment and cost savings that privatisation cheerleaders promised," said TUC General Secretary Frances O'Grady.
"While the shareholders of the private train operating companies are doing well for themselves on the back of massive public subsidies, passengers are paying the highest share of their wages on rail fares in Europe.
"Rail passengers must wonder why they can't have the same cheap and more efficiently run state rail services that exist elsewhere in Europe."
Regulated fares, including season tickets, will rise by 3.1% on average in 2014, a figure drawn from July's Retail Price Index (RPI) inflation reading. It means some season tickets will now cost more than £5,000 a year.
UK wages are in real terms decline as price inflation races ahead of pay growth. This means commuters' incomes are under added pressure because of the fares hike.
"Nobody likes paying more to travel by train, particularly to go to work, but billions are being spent to serve passengers better," said Michael Roberts, director general of the Rail Delivery Group which speaks on behalf of the rail industry, before Christmas.
"While major projects like the new King's Cross or Birmingham New Street stations are plain for all to see, work has also been proceeding with thousands of smaller, less visible schemes to improve tracks, signals and tunnels.
"Investment in new trains has improved passenger comfort and helped make possible 4,000 more services a day than in the mid-1990s."
The government is trying to slash its heavy subsidies to the UK rail industry. However, it has pledged £9bn to upgrading and electrifying track in some parts of the country, particularly the north of England, to improve connections between major cities.
It is also investing billions in the HS2 project, a new high speed rail connection between Manchester, Birmingham and London.