Lebanon: Mossad double agent 'infiltrated Hezbollah' to be bodyguard of leader Hassan Nasrallah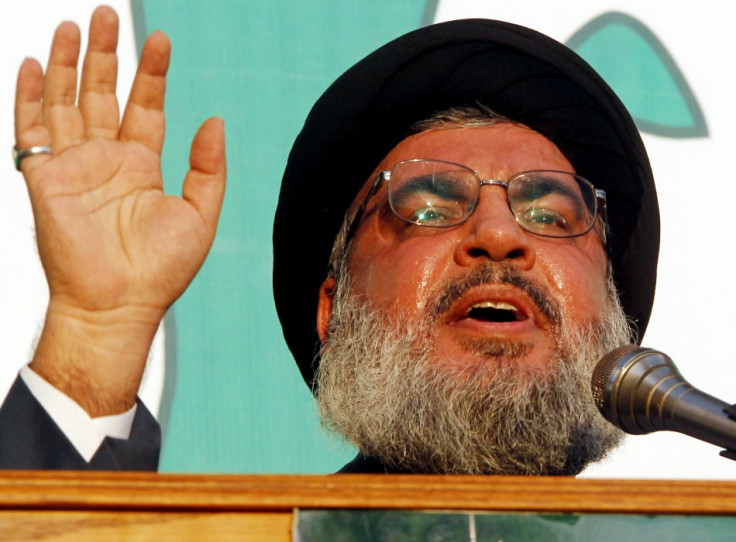 A Mossad double agent infiltrated the Lebanese Shiite group Hezbollah to become a bodyguard for its leader Hassan Nasrallah, according to Kuwaiti media reports.
The spy, only known by the acronym M. Sh., is a southern Lebanese businessman who managed to breach the Hezbollah circles to point of being responsible for the notorious leader, according to Kuwaiti daily al-Rai.
The report added the alleged Mossad spy played a role in the Lebanese group's foreign operations unit and was involved in the assassination of senior Hezbollah official Imad Mughniyeh.
Unnamed sources told Lebanese outlet El-Nashra the Lebanese "collaborator" was part of unit 910, which was tasked with "external operations against specific Israeli targets".
The newspaper added the agent was recruited by Israeli intelligence in a "western Asian country".
He had been working for Israel for years while in Hezbollah, preventing a number of revenge operations for Mughniyeh's assassination and had exposed other Hezbollah militants around the world who had planned attacks against Israelis in Peru, Cyprus and Thailand.
Last month, Nasrallah delivered a speech to his supporters in which he stated that the Shiite organisation "is fully ready in Southern Lebanon" to fight Israel despite its forces being mired in the Syrian civil war fighting for President Bashar al-Assad.
"Israel's threats of another war on Lebanon do not stem from its power because it has lost hope and is concerned... the resistance is a real threat to Israel," Nasrallah said.
Israel and Lebanon fought a month-long war in 2006, with Hezbollah firing rockets into southern Israel, while the Israeli Air Force, artillery and Navy launched attacks against the group's bases in southern Lebanon.
Over 1,000 Lebanese civilians and 44 Israeli civilians were killed in the conflict as well as 121 Israel Defence Forces soldiers and 250 Hezbollah paramilitaries.
© Copyright IBTimes 2023. All rights reserved.