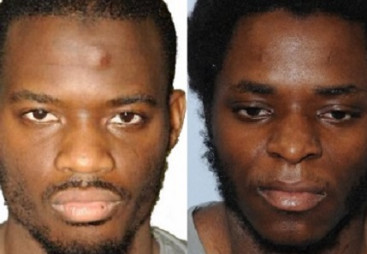 Michael Adebolajo, the Islamist extremist who killed Fusilier Lee Rigby in broad daylight in south London, is suing England's prison service after two of his front teeth were knocked out. Adebolajo, 32, is claiming that he was assaulted by five prison officers at Belmarsh prison in 2013.
He is seeking as much as £20,000 in compensation. The Ministry of Justice however was quick to point out that a police investigation had found that prison staff had done nothing wrong. The Ministry said it would "robustly" defend the claim.
The Ministry of Justice told ITV News: "A police investigation into this incident took place and no charges were brought against members of staff. The public will be rightly outraged at the thought of this man receiving compensation from the taxpayer and we robustly defend claims made against the Prison Service."
The prison officers were suspended from work following the incident but were later told that they had no case to answer. The Prison Officers' Association insisted that only approved techniques were used in restraining Adebolajo. The Ministry of Justice said that it has successfulyl defended two-thirds of prisoner claims over the past three years.
Adebolajo and his fellow accomplice, Michael Adebowale were handed life sentences in 2014 after they hacked the 25-year-old soldier to death just outside the Woolwich Barracks in south London in broad daylight and in front of passers-by. The two ran down Rigby in a vehicle before hacking him.
Adebolajo was handed a whole-life term sentence which means he will in effect die in prison while Adebowale was handed a life sentence with a minimum of 45 years to be served in prison.