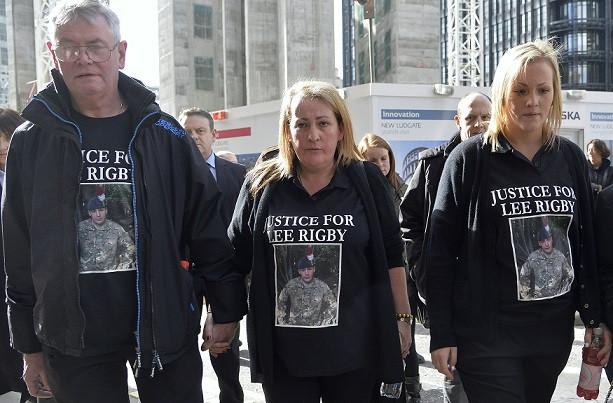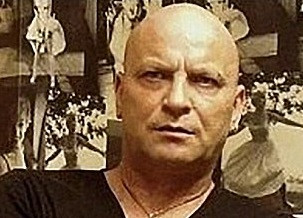 A "deeply unpleasant" conspiracy theorist who claimed the murder of Lee Rigby was an MI5 hoax has been convicted of harassing the fusilier's mother and sister.
The self-styled investigative journalist claimed during his trial that the murder of Fusilier Lee Rigby on the streets of Woolwich in southeast London was staged and that the drummer never even existed.
Chris Spivey, of Rochford in Essex, made a number of bizarre claims about the soldier, including that his family were involved in a government-backed conspiracy to incite anti-Islamic propaganda.
Yesterday at Chelmsford Magistrates court the former tattooist was found guilty of two counts of harassment against Fusilier Rigby's mother Lyn Rigby and his sister Sara McClure.
The court heard how the 52-year-old contacted Lee Rigby's family and friends over Facebook and published an image of Lyn Rigby and her partner being interviewed in her home, saying "how very ******* patriotic" the Essex Chronicle reported.
Spivey published details of Lyn Rigby's address, including photographs of the inside of her home, as well as the address of Lee Rigby's sister, Sara McClure.
Delivering his verdict District judge Andrew Woollard said Spivey believed a number of key historical events did not take place.
He said: "He told me that there was no attack on Pearl Harbour, 9/11 did not take place, 7/7 was fiction and the killings on the beaches of Tunisia did not happen.
"I find that he is not a journalist, that he's obsessed by internet research."
He then ordered Spivey to remove all references to Lee and Lyn Rigby from his website as well as references to the Woolwich attacks -- today his website has been deactivated.
Londoners Michael Adebolajo and Michael Adebowale were both jailed for life and 45 years respectively after a trial in December 2014.
For the crown Tony Abell, said Spivey was "deeply unpleasant" before reading a statement by Lyn Rigby.
He said: "It felt like he was twisting the knife into us. I cried for weeks after this and I just want to be left alone."
The father-of-one denied the charges, and claimed he was doing nothing more than expressing his opinions and he was not aware Lee Rigby's family were checking his website until he was arrested.
Spivey was convicted of harassment of Mrs Rigby and Ms McClure and also of two charges of sending a message by means of a public electronic communications network that was grossly offensive or of an indecent, obscene or menacing character.
Sentencing for the offences has been adjourned until August 27 this year.