Police officers have been advised not to wear their uniforms off-duty over concerns that they could be targeted in an attack similar to the Lee Rigby murder.
Fusilier Rigby was hacked to death by Islamists extremists close to his army barracks in Woolwich, south-east London in 2013 while wearing a hoodie which supported British Armed Forces charity, Help For Heroes.
The warning urging police officers to cover up their uniforms when travelling to and from work or leaving police stations was issued following multiple terror attacks around the world yesterday, including the gun attack in Tunisia.
UK government officials have reported an increased number of threats from jihadists plotting to target soldiers and police, according to the Mirror, after the Islamic State called for an increase in attacks by its followers.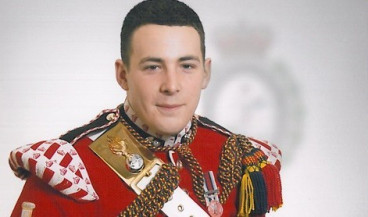 On Friday, anti-terror police foiled a plan to detonate a bomb at an Armed Forces Day commemoration event in London on Saturday.
Suicide attack foiled
The plot to explode a pressure-cooker bomb – to kill soldiers and bystanders on the route – was exposed after one of its leaders in Syria unwittingly recruited an undercover investigator from The Sun newspaper to carry it out.
A Scotland Yard spokesman said: "The police, together with our security partners, remain alert to terrorist threats that may manifest here or where individuals overseas may seek to direct or inspire others to commit attacks in and against the UK.
"It is always helpful when journalists share with us information, as The Sun did in this case, that could indicate terrorist or criminal activity.
"Attacks yesterday show the global nature of terrorism and the threat level in the UK from international terrorism remains unchanged at severe.
"While the UK threat level from international terrorism remains severe, we would like to reassure the public that we constantly review security plans for public events, taking into account specific intelligence and the wider threat.
"Our priority is the safety and security for all those attending or involved, the public are encouraged to continue with their plans to attend or take part in events as normal.
"We would also like to reiterate our long-standing advice to remain vigilant and alert. As ever we would urge the public to get in touch to report anything suspicious by calling the confidential anti-terrorist hotline on 0800 789 321 or in an emergency by calling 999."