The UK government is expected to criticise MI5 for failing to monitor one of the killers of Fusilier Lee Rigby, according to a Newsnight report.
Parliament's Intelligence and Security Committee is expected to say that MI5 could not have prevented Rigby's death, despite the secret service previously trying to recruit one of his killers "because of his familiarity with jihadi circles".
Rigby, 25, was brutally murdered in broad daylight near Woolwich Barracks in London on 22 May 2013.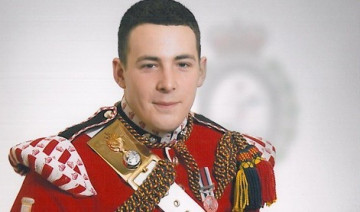 Michael Adebolajo, 29, and co-accused Michael Adebowale, 22, were found guilty of driving into the solider as he made his way back to the barracks.
The pair were found not guilty of attempted murder of a police officer who arrived at the scene.
The jury took just 90 minutes to find the pair guilty of Rigby's murder.
Both men deny the murder.
The pair pleaded guilty to possession of a firearm with intent to cause fear of violence during at an earlier hearing. A previous charge of conspiracy to murder a police officer was dropped.
Adebolajo said he was acting as a "soldier of Allah". The judge made clear that this was not a defence in the eyes of the law.
Subsequently, Adebolajo was sentenced to a whole-life term and Adebowale will serve a minimum of 45 years.
The report is due to be published on 25 November.