Extremists Linked to Lee Rigby Killer Michael Adebolajo Jailed For Terror Offences
Ibrahim Hassan and Shah Hussain jailed for three years after declaring jihad against Britain and US.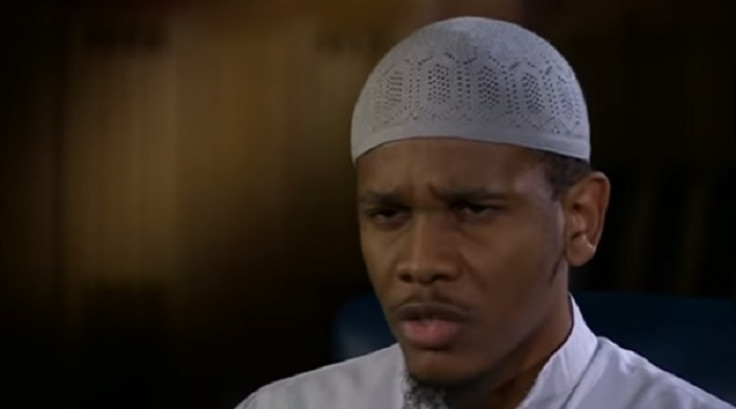 Two British Islamic extremists linked to Lee Rigby's killer Michael Adebolajo have been jailed for three years after declaring jihad against Britain and the US.
Ibrahim Hassan, 28, and Shah Hussain, 31, were jailed at the Old Bailey on Friday after previously admitting two charges of disseminating terrorist material and encouraging terrorism.
Hassan, also known as Abu Nusaybah, was arrested moments after filming an interview with BBC Newsnight in which he claimed to be a friend of Adebolajo. Hassan also said Adebolajo had been tortured in Kenya and had been hounded by MI5 who wanted him to work for them.
Hassan denied any prior knowledge of Adebolajo's plans, but was closely linked to him through the banned extremist group al-Muhajiroun.
The court heard that Hassan, a married father of two, has previously called for Sharia law to be established in the UK.
In lectures recovered by the police, Hassan urged followers to wage holy war overseas, adding: "Why waste your time in the West?" In one video recovered from Hussain's home, he and his wife are shown joking about chopping off the hands of former British Prime Minister Tony Blair.
Sentencing the men, Judge Nicholas Hilliard QC, the Common Sergeant of London, said: "The fact is that one piece of material of this kind is one piece too many. You each have a relevant previous conviction.
"This is the second time that each of you have been before a court for an offence before the Terrorism Act - that increases the gravity of this. I am sure that both of you knew that you were playing with fire. Only time will tell whether your beliefs have really changed."
Hassan and Hussain were previously convicted and jailed in 2008 for extremist speeches in London's Regent's Park Mosque. Hassan, who was 19 at the time of the offence in 2004, discussed assassinating Blair and the then US President George Bush. He also called for Muslim "brothers" to obey Osama Bin Laden.
The two men also ran a website which posted lectures, articles and videos by radical clerics such as Abu Hamza and Abu Qatada.
© Copyright IBTimes 2023. All rights reserved.