BNP supporters have placed gallows outside the Old Bailey as tensions rise ahead of the sentencing of Lee Rigby's murderers.
The fake gallows have been placed outside the entrance of the London court where members of the far-right group have flocked to learn the fate of Muslim extremeists Michael Adebolajo and Michael Adebowale.
The BNP was criticised in the wake of Drummer Rigby's death for increasing racial tension in cities across the country.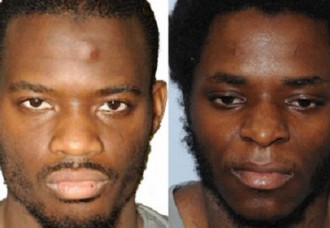 Michael Adebolajo and Michael Adebowale were found guilty of butchering Drummer Rigby in May last year in an attack that sent shockwaves across the nation.
The Muslim extremists ran over the 25-year-old in Woolwich before hacking him to death with knives.
Both men, who were shot by police, claimed that the killing was an act of war and that they were "soldiers of Allah".
Jurors at their trial heard that the defendants drove a car into the fusilier at 30-40mph, before dragging him into the road, attacking him with knives and attempting to decapitate him with a meat cleaver.
Adebolajo said Rigby was targeted that day because he was wearing a Help for Heroes hooded top and carrying a camouflage bag.
A passerby attempted to help the soldier as he lay covered in blood but he was already dead.
Adebolajo and Adebowale have both been detained at Belmarsh prison ahead of the sentencing and are expected to receive a life sentence for Rigby's death.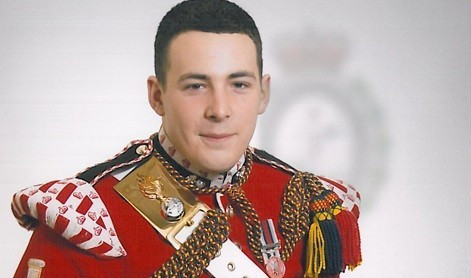 "Life means life"
Earlier this month judges announced that whole life sentences are legal in a landmark appeal.
A panel of five judges, led by Lord Chief Justice Lord Thomas, decided "life-means-life" at the court of appeal in London.
The decision came after notorious murderers Jeremy Bamber, Douglas Vinter and Peter Moore successfully argued at the European court of human rights last year that life sentences were in breach of human rights.
The Strasbourg court said criminals handed a life sentence should have their terms reviewed after 25 years.
The government has said that whole-life tariffs are justified "in the most heinous cases"