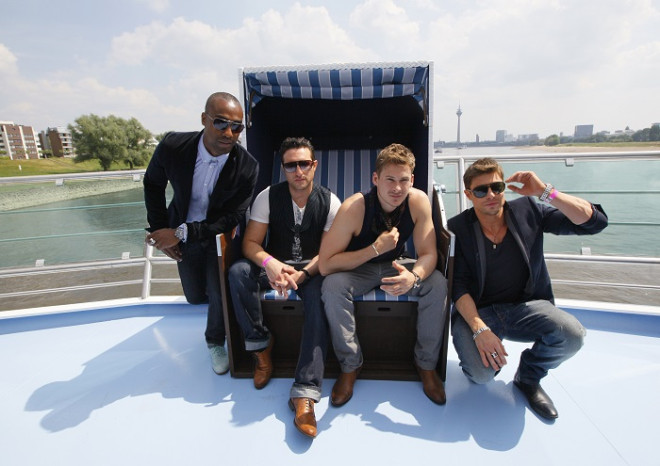 Lee Ryan, the singer with the band Blue, has been arrested for alleged drink-driving and possession of Class A drugs.
The 30-year-old member of group Blue was reportedly pulled over by police while driving his Range Rover erratically in west London at 5.30am on Friday, and was taken into custody at a local police station.
Ryan was held for more than 12 hours, and drugs believed to be cocaine were found in his possession. He was formally arrested again after unruly behaviour and reportedly urinating all over his police cell.
Ryan was charged with failing to provide a specimen and criminal damage and will appear on bail at Ealing Magistrates' court on Friday 2 May.
The singer also reportedly refused to take a breath test while in custody.
Ryan had spent the night at the opening of Core bar in London alongside bandmate Duncan James and their personal trainer Scott Ashley.
Ryan has previously been banned from driving and was fined £2,250 for driving under the influence of alcohol in 2003.
In December 2007, the singer was arrested for an assault on a taxi driver in Oxted, Surrey and was released on bail until February 2008. He appeared at Guildford Magistrates' Court on 24 June 2008, where he was fined £300. He said in court that he felt targeted because he is famous.
Ryan was also charged with assault in August 2010 after allegedly hitting this then fiancée Samantha Millar. The charged were dropped and the couple later separated.
The singer appeared on Celebrity Big Brother earlier this year and was forced to leave in a surprise eviction in January. Ryan subsequently said that he received death threats over his love triangle on the show with Jasmine Waltz and Casey Batchelor.
Watch a clip of Lee Ryan on Celebrity Big Brother below: