Martin O'Neill could be offered an immediate return to management with Leeds United after Neil Warnock parted company with the club late on Monday night.
Warnock made the decision to leave Elland Road after seeing his side lose 2-1 at home to Derby County, which effectively ruled out Leeds' chances of forcing their way into the play-off places.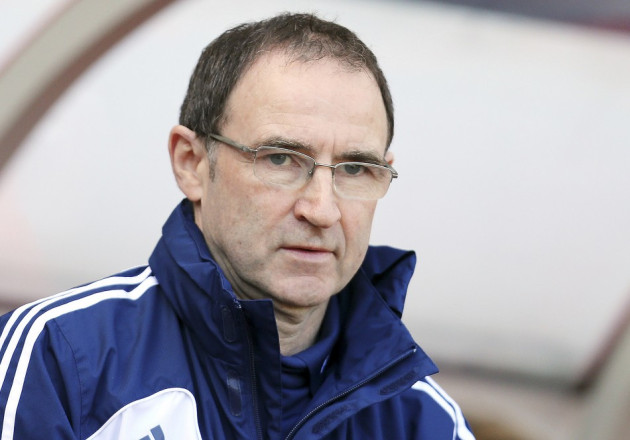 Ross McCormack had handed the home side the lead but they failed to hold on as Paul Coutts fired an equaliser and Jake Buxton grabbed the winner to leave Leeds in 12th place, some eight points behind Brighton in sixth.
The former QPR manager had already stated that he would leave at the end of the season, but made it clear that he felt it was the right time to leave the club.
"We're not going to get in to the play-offs, they should put someone in now until the end of the season - that's what I'd recommend. I don't see myself being in charge next weekend," read a statement from Warnock.
"The owners know what my situation is, I've spoken to them at length and we should put somebody temporary in charge, there's no outstanding candidate at the moment but some will come available in the summer.
"The fans are chanting about me going back to Cornwall, and I will. I'm writing my autobiography at the moment and this'll give me chance to put in the last two chapters."
The Telegraph believes that Warnock's departure, after 14 months in charge of Leeds, could pave the way for O'Neill to make an immediate return after being sacked by Sunderland just two days ago.
The Northern Irishman was shown the door at Sunderland after their lack lustre display in the 1-0 defeat to Manchester United. O'Neill became the fifth Premier League manager to lose his job this season and left the Stadium of Light with a record of just 16 wins from his 55 league matches.
Sunderland are fighting to avoid relegation and have already made a controversial appointment by naming Paulo Di Canio as their new manager.
Despite a relatively poor record at Sunderland, the 61-year-old has been named as the favourite by the Telegraph but there is a belief that Owen Coyle, who was sacked by Bolton in October, could also be in the running.
Leeds are desperate to secure a long awaited return to the Premier League and may well see O'Neill as the perfect replacement. He previously guided Leicester to the top flight and has plenty of experience at the highest level having managed Celtic, Aston Villa and Sunderland.