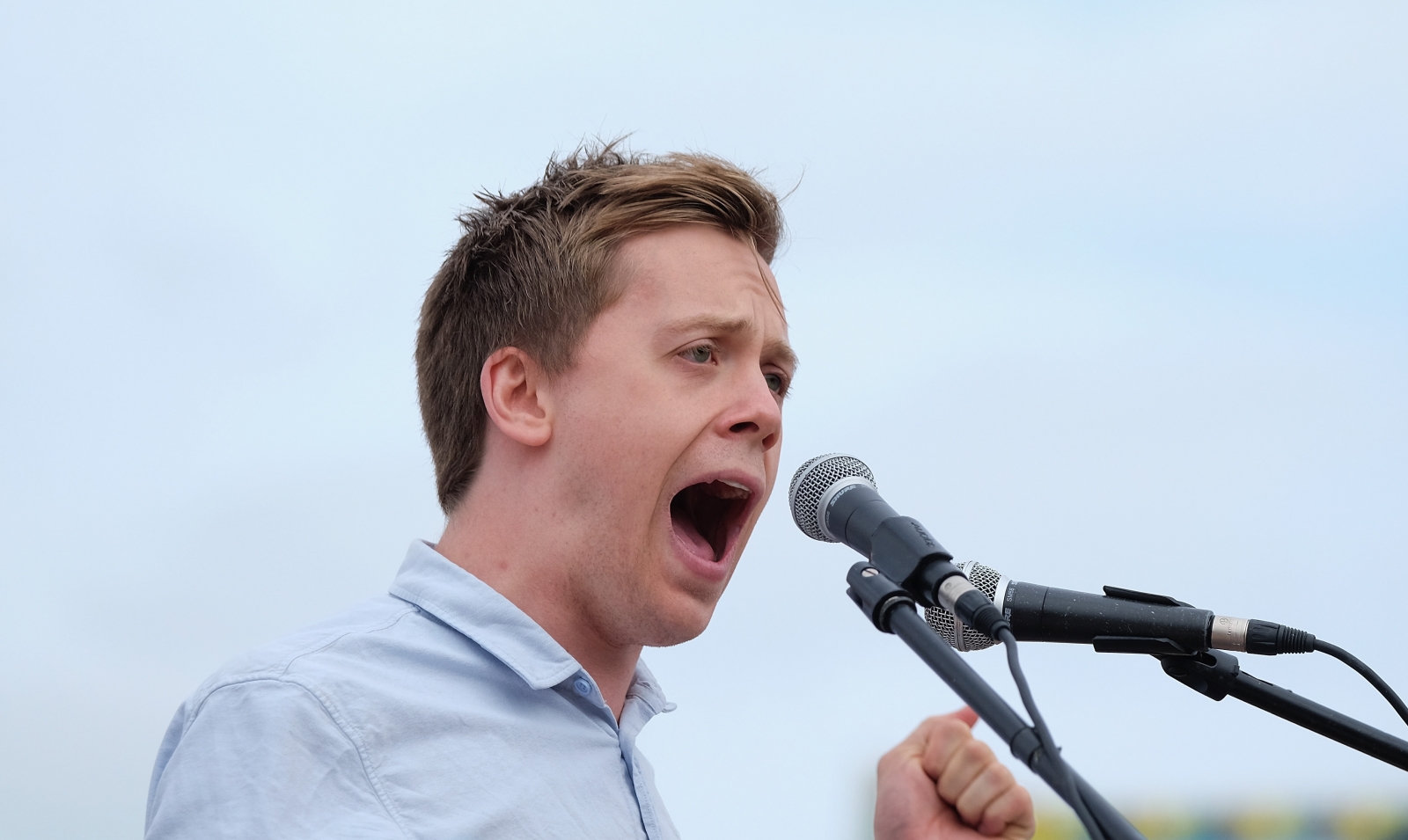 Owen Jones has withdrawn from a debate at the London School of Economics (LSE) in solidarity with cleaners protesting for equal working rights at the university.
The popular left-wing columnist was due to discuss the policy surrounding grammar schools alongside Peter Hitchens and others, but pulled out of the event at the request of union organisers.
Explaining his justification for not debating on social media, Jones said: "I was supposed to be speaking tonight (17 May) at the LSE against grammar schools and selection education against Peter Hitchens and I've withdrawn at the request of cleaners who are on strike here at the LSE.
"These are cleaners who have been outsourced. That means they get worse terms and conditions than workers in house.
"They're just asking for something very basic and very simple that they should have the same terms and conditions.
"A hundred per cent of them voted to go on strike and this is the biggest cleaners' strike in any single work place that we've ever had in this country and the least I could do was to stand in solidarity with them – with their courage, with determination and their resilience."
Cleaners at the LSE are outsourced to the Irish facilities management firm Noonan.
They argue that they are treated as second-class workers and "no better than the dirt they clean" because the difference in their contracts from regular staff with regards to sick pay, maternity pay, annual leave and pensions contributions.
Jones added that by maintaining these differences in work contracts, the LSE's behaviour was "contemptible".
"This is a rich institution which pays those at the top of the LSE huge amounts of money," he said.
"Yet, it puts on events which people like me turn up to and speak at about equality, about social injustice and yet look at the way they are treating their own workers."
The United Voices of the World union, which represents the cleaners, confirmed that strikes would be held every Wednesday indefinitely until the issue is settled.
In a statement regarding the strikes, an LSE spokesperson said: "The cleaning staff at LSE have access to recognised trade union representation through Unison, which has a successful track record in campaigning for its members. Unison, LSE and Noonan recently signed a formal partnership to discuss and resolve the cleaners' concerns.
"This partnership provides Noonan staff with a dedicated forum where they can directly raise requests with their employer.
"Contrary to some reports, Noonan staff at LSE receive, at least, the London Living Wage, the same hourly rate as equivalent staff employed directly by LSE. This has been the case for a number of years.
"The decision by UVW to initiate industrial action is disappointing, especially considering cleaners and recognised trade union representatives are still engaged in constructive negotiations."