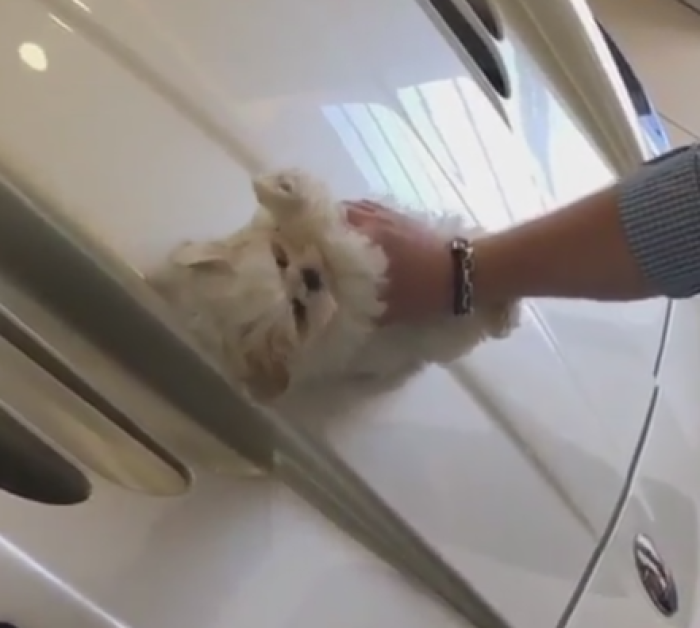 A video of a wealthy Londoner cleaning his sports car with a Maltese puppy has sparked outrage.
The clip, which has been viewed more than 40,000 times, was shared on the Rich Kids of London Instagram account, shows somebody rubbing the tiny dog against a shiny Maserati.
It is accompanied by the caption: "The only way to wash the iconic 6.0 litre #MaseratiMC12 is with 100% natural puppy fur ensuring a proper polish."
Instagram users reacted furiously to the video, with one person commenting "this is messed up!!!" while others accused the person of "animal abuse."
The moneyed Londoner defended the act, saying that it was a "joke" and that the dog was not harmed.
"Look people are taking this way too seriously," the dog's owner wrote below the video. "Hero – the name of my puppy - was perfectly happy and loves being put on his back for tummy tickles and treats and I can assure you he was in NO distress when this was filmed.
A spokeswoman for the RSPCA said the video was "concerning."
"While the owner does not seem to intend any harm to this dog, the animal may have found this stressful, she said. "We would urge owners to think about how something they see as a bit of fun could impact on their pet's well being."