Legal High Annhiliation Faces Ban After Nine Users Hospitalised in Glasgow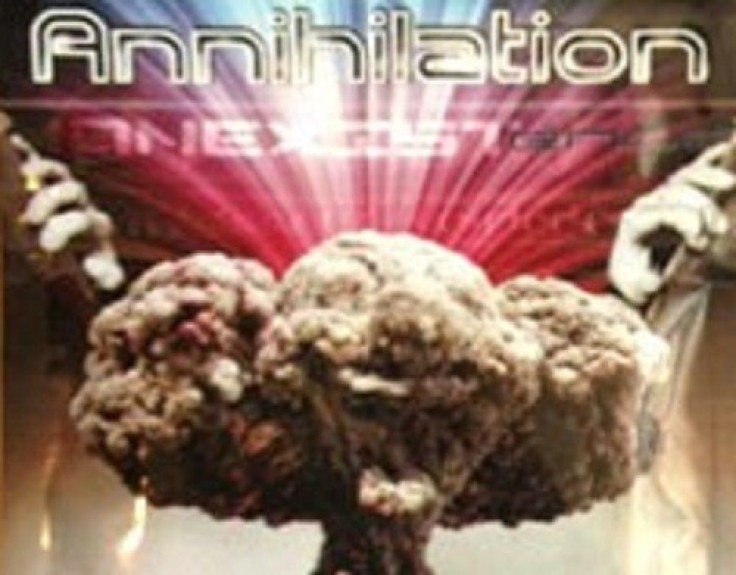 The legal high named Annihilation faces being banned after at least nine people were hospitalised in Glasgow.
The substance, which is a "herbal incense", is made from a synthetic form of cannabis and should be banned, the Advisory Council on the Misuse of Drugs (ACMD) has said.
At present, Annihilation is legal and can be bought online. One website sells three grams of the drug for £28.19 - with free delivery - but is currently out of stock.
The description of Annihilation reads: "Designed for maximum effect, the improved blend burns a new herbal incense atmosphere into the room. Out of the box thought combined with elation. Annihilation is best shared, best experienced as a singular calm with others.
"Nights in were never meant to be like this. A powerful legal incense fixer upper to an otherwise dull night, burn Annihilation and set a fire to your night.
"They consume you. You don't consume them."
Detective Inspector Jim Bradley, from the Strathclyde Police, said: "Just because it's legal doesn't mean it's safe. No one can predict the risks involved.
"Those who have taken the drug have experienced adverse health effects, including increased heart rate, unconsciousness, numbness in legs causing collapse, paranoia, aggression and self-harming.
"The symptoms appear, in some cases, to last for several hours.
"Users can never be sure what they are taking or what the serious consequences can be. There is potential for short-term or long-term harm from these substances."
One user who bought annihilation online reviewed the product. They wrote: "This is very powerful. It's like weed but less lovely. It hits hard, you learn a lot but please only put a small small small !!! Pinch in.
"I put in way too much (which wasn't much at all) and it f****d me up. I was focussing on truths and despair for 40 minutes which felt like 3 hour. It only started to come good (like mellow weed) during the come down."
Nevertheless, they added that annihilation is worth the money because it is so strong. They said they will use the substance again "but much reduced now I know what its about".
Professor Les Iversen, from the ACMD, said some users had become severely agitated and over-stimulated after taking the drug. The ACMD will now recommend that Home Secretary Theresa May bans the substance.
However, banning annihilation may prove futile. Katie MacLeod, outreach co-ordinator for drugs charity Crew, told the Herald newspaper that once one legal high is banned, another will replace it just as quickly.
© Copyright IBTimes 2023. All rights reserved.