Legend of Zelda producer wants to maintain Breath of the Wild's 'incredible freedom' in future games
"My eyes have been opened to how important that [freedom] is."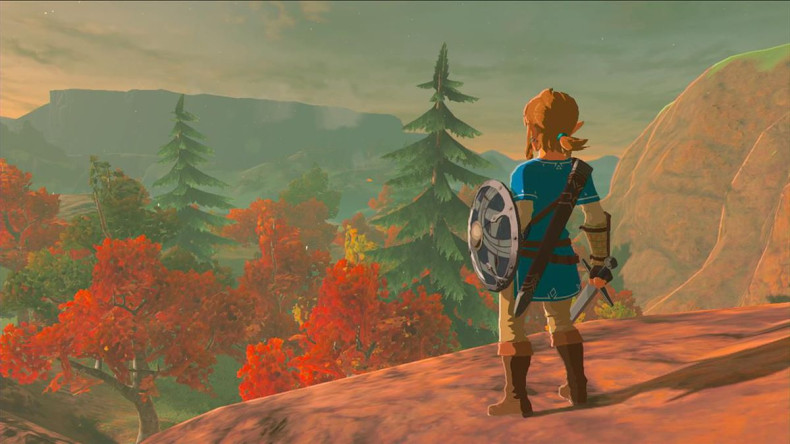 Legend of Zelda series producer Eiji Aonuma has expressed his desire to maintain the level of freedom afforded to players in Nintendo Switch launch title Breath of the Wild in future games.
Arriving six years after its console predecessor, Breath of the Wild proved to be one of the biggest and best games of 2017 when it released for both the Wii U and Nintendo's new dual home/handheld console.
The game represented a complete overhaul of the series' conventions and mechanics, creating a more open, challenging game that was as much about survival and discovery as adventure and action.
"You know... for me... especially just in terms of the Zelda series, the incredible freedom that this game offers you and how well that's been received... to me, it means that level of freedom is something that needs to be maintained in Zelda games going forward," Aonuma told IGN.
"My eyes have been opened to how important that is"
"So one of the things that we definitely consider is that we always wanted to make sure the player could understand what their challenges or what their hurdle is.
"We always wanted to make sure the challenge could be challenged. So we always wanted to make a linear way of [overcoming] a hurdle."
"So for example, if there was like, 'you can't do this because you don't have the right tools' or 'you don't meet the certain requirements,' players are going to not want to do that anymore. So we wanted to very much incorporate that."
"Going forward, I think we would definitely consider that way of thinking when we create something in the future"
In December, Aonuma confirmed that the follow-up to Breath of the Wild is in the early stages of development. Given the critical and commercial success of the latest Zelda title (as of September it had sold 4.7 million units on Switch alone), it seems the game has set the mould for future titles.
Regarding the follow-up, Breath of the Wild's director Hidemaro Fujibayashi told IGN: "I can't say at this point if it will be in sequels or in continuations, or what form it will take, but I definitely have lots of ideas and lots of motivation right now."
We named The Legend of Zelda: Breath of the Wild our game of the year for 2017. You check out our full top ten list here. You can read our review of the game here.