Back in 2007, Thai businessman Vichai Raksriaksorn was ranked 21<sup>st in Forbes's list of Thailand's wealthiest, worth an estimated $200m (£141m) – a little under a decade later and the Leicester City owner is ranked fourth with a fortune of $2.8bn. His new-found wealth has brought him a new name: Vichai Srivaddhanaprabha, an honorific title bestowed by Thailand's king.
Given the complexity of anglicising Thai names, it is no surprise that in Britain the man who bought Leicester for a little under £40m in 2010 and has presided over the most successful period in its history is known simply as Vichai. The 58-year-old polo enthusiast is well known – and, it is fair to say, well loved – in the English city, where he arrives at home games by helicopter and has Buddhist monks bless the pitch before kick-off.
"The first time I met Vichai he was surrounded by 10 monks, no female staff were allowed because the monks can't be tempted. It was surreal and bizarre but outside the realms of being a billionaire – allowing for that – he is actually a pretty normal bloke, or as normal as you can be in those circumstances," recalls Alex Hylton, a Leicester-based stand-up comedian who was Vichai's personal assistant for nine months until March 2015.
Vichai, like millions of Thais, is a passionate follower of English football. Hylton says that he has always been a hands-on owner: "He is a genuine football fan. If Manchester United were on TV he would get there earlier to watch it, take an interest in it, know who all the players were. Then he'd watch Leicester and then stay around to watch the 5.30pm game. He genuinely gets excited. He has bought into the club as a fan," he said.
The meteoric rise of Leicester City in just five years from the second tier of English football (known as the Championship) to within spitting distance of winning the Premier League has been mirrored by the rise of Vichai the man. Like many of Thailand's business elite, Vichai is ethnic Chinese but not from one of the older Chinese business clans that built a base over several generations, notes Andrew MacGregor Marshall, author of A Kingdom In Crisis: Thailand's Struggle For Democracy In The Twenty-First Century.
"His origins are fairly obscure, and his vast wealth was mostly earned very recently," he says.
Vichai founded his duty-free retail company, King Power, in 1989 and opened his first store in Mahatun Plaza in central Bangkok, selling Thai handicrafts. He later opened a pick-up point for customers at Don Muang, then Thailand's international airport. It was a relatively modest development given what King Power would later become, but was significant as the first time a private company selling duty free had been allowed a presence at the airport.
Prior to founding King Power, Vichai was largely unknown in the realm of business and politics: "No one had heard of Vichai until he founded King Power. He was a middle manager, probably earning 40,000 baht ($1,128) a month," says a commercial investigator in Bangkok, who declined to be named because of Thailand's strict libel laws.
That would change with the election of Thai telecoms tycoon and former Manchester City owner Thaksin Shinawatra in 2001 and his pet project, the construction of Bangkok's Suvarnabhumi Airport, which opened in 2006. Due to his connections with Thai elites, including allies of Thaksin, Vichai was awarded exclusive rights to sell duty free at the new airport: "[It was] basically a licence to print money," adds MacGregor Marshall.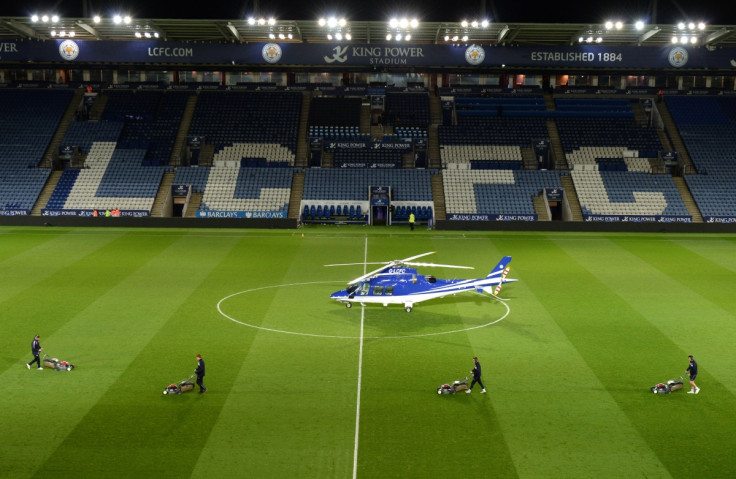 "Although he was wealthy by the early 2000s, Vichai didn't join the ranks of the super-rich until... he was granted the concession for all the retail space at Suvarnabhumi Airport," the corporate investigator in Bangkok says.
It wasn't just elites where Vichai sought out powerful connections, but in the royal family, says the investigator. Vichai began donating to charities supported by the Thai royals in the 1990s and continued to do so well into the 2000s. In 2006, MacGregor Marshall recalls, Vichai had millions of yellow armbands saying: 'We Love HM the King' printed to mark the 60<sup>th anniversary of King Bhumibol's reign.
His connections allowed King Power and its chairman to weather the turmoil of 2006-2008 in Thailand, which began with an increasingly embattled Thaksin being ousted in a military coup, a pro-Thaksin party elected in 2007 and then the rise of the anti-Thaksin Yellow Shirt movement in 2008, which brought thousands of Thais to the streets over weeks and months and at one point saw protesters occupy Suvarnabhumi Airport. Vichai survived by keeping both the pro- and anti-Thaksin elites onside and, by 2010, he was a billionaire and one of Thailand's most prominent business figures.
Enter Leicester City, which Vichai bought in 2010 with the intention of turning it into a title-winning club, a pledge that was greeted with a mixture of amusement and derision: "He talked about Leicester winning the league from the beginning and people laughed at him," Hylton tells IBTimesUK. But even before the club's miraculous run in 2015 and 2016, Leicester were a good prospect. The club has a 32,000-seat stadium, a loyal base and few local rivals, giving it the potential to become a regional powerhouse that could draw in fans from across the Midlands.
But prior to Leicester's remarkable Premier League run, Vichai suffered the frustration of seeing his investment fail to pay dividends on the pitch. Hylton recalls that when Leicester were losing games under former manager Nigel Pearson, Vichai would stalk the sprawling corridors of the stadium: "I'd have to go and find him," he said. On good days, however, Vichai would make ostentatious displays of wealth, ordering £400 bottles of wine for his guests and then leaving them half empty. He would regularly entertain generals, politicians and dignitaries from Thailand at the ground.
"The guests would bow down to him, on their knees as a way of greeting. It was quite surreal but you realised that [he] is beyond human status in Thailand," says Hylton, adding that Vichai's manner sometimes upsets staff: "I think some staff had a problem with the way that Vichai used to speak to them, but he doesn't think he is being rude. In his culture, that is alright. He is a proper sound bloke, he just comes from a very different culture."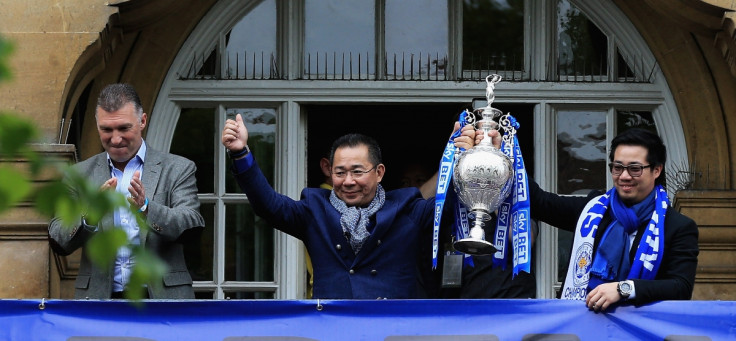 Back in Thailand, Leicester's success has been a huge boon for Vichai's prestige. His weathering of the political crises of 2006 to 2008 removed the major obstacle to his business success and his monopoly over lucrative duty-free sales in Thailand means there is little chance of him becoming anything but a great deal richer. If Leicester win the Premier League, the windfall in TV rights alone is worth £90.9m ($128m) and even a modest run in the Champions League would net between £10m and £30m.
"Vichai is wealthy enough to afford the expense and owning an English football team gives him huge prestige in Thailand, where English football is avidly followed... By positioning himself as an international brand ambassador for Thailand, via the success of Leicester City, he is helping make himself politically bulletproof, whatever happens in Thai politics," MacGregor Marshall says.
The Bangkok-based commercial investigator, who has spent years watching Vichai and King Power's rise, believes it is his lack of political aspiration that has ensured his prolonged success in the tinder-box that is contemporary Thai politics. Unlike Thaksin Shinawatra, whose continuing efforts to make a political comeback have resulted in his effective exile, Vichai is a businessman, first and last.
As for Leicester, Hylton – a Mancunian who moved to the city three years ago – has noted Leicester supporters' active interest in Vichai and the country that he comes from. British fans remember the scandal over Thaksin's questionable human rights record in Thailand when he owned Manchester City – they don't want the same dark cloud hovering over Leicester.
"Nobody wants to be owned by a tyrant," says Hylton. "I mean, your average Leicester City fan with a season ticket and an LCFC tattoo, I'm not sure he is checking BBC news for updates on the Thai elections – but there is more of a passing interest in Leicester to what is going on in Thailand because [the owners] look like they will be around for a while. People want to make sure they are legitimate characters."
*Leicester City Football Club did not respond to requests for comment on this article.