Leicester City: 2015-16 Premier League champions. Drink that in. Doesn't taste too bad, does it? The romantic narrative of the most unlikely of sporting achievements will be hard to escape from for some time. And for good reason. In a game where disillusionment is so easy to come by, it's nice to have something that, for once, defies logic in a good way. This season, the elite Premier League cartel has been rocked like we have never seen in the modern era.
Perhaps nothing will ever come close to topping the Foxes' achievement. But how about retaining their crown next season? While many have delighted in Chelsea and Manchester United floundering this term, it's impossible to envisage them stinking up the joint as badly as they have next season. Liverpool will continue to evolve under the direction of Jürgen Klopp, while Mauricio Pochettino's electrifying young charges at Tottenham will only improve in 2017. Change seems to be in the air at Arsenal, while the arrivals of Pep Guardiola, Antonio Conte and possibly José Mourinho once again suggest that, on paper at least, next season will be the most competitive we have ever seen on these shores.
Leicester's achievement is magnificent. But it has also acted as an alarming wake-up call for the usual suspects regularly sat at the head of the table. Those who Claudio Ranieri's side eclipsed this term will also have record-breaking TV money burning holes in their deep pockets. So what can Leicester do ensure they don't fade away?
The players
It may sound mind-numbingly simple, but retaining the players with whom the club placed their faith in will be instrumental. N'Golo Kanté and Riyad Mahrez were plucked from Ligue 1 obscurity and have been the two best players in this campaign. Yet, the two are already being linked with moves away from the King Power Stadium.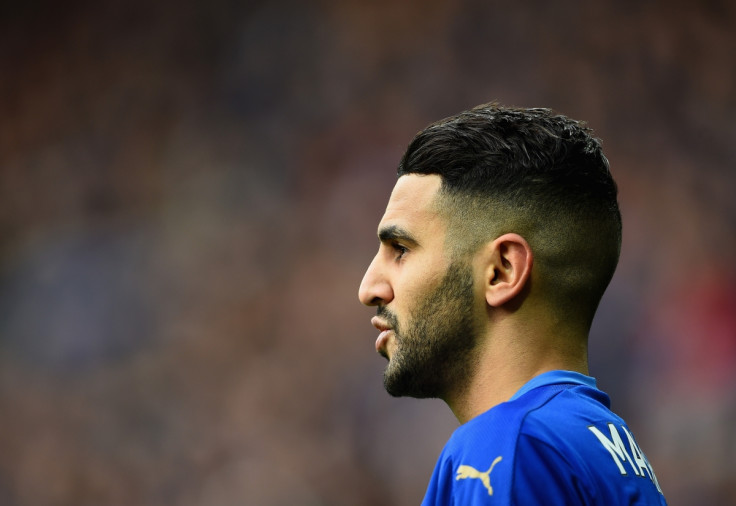 European football is littered with stories of unexpected upstarts clawing their way to the top, only to be stripped apart piece by piece in the aftermath of their respective triumphs. After winning Lille's first Ligue 1 title in 57 years in 2011, the team was soon decimated as the influential trio of Yohan Cabaye, Gervinho and Adil Rami parted for Newcastle United, Arsenal and Valencia respectively. A year later, after celebrating Montpellier's historic Ligue 1 title success in 2012, Olivier Giroud was on his way, also making the move to north London.
Bayern Munich have made it their business over the last 20 years to swoop upon the sides who even threaten to displace them at the summit of German football while even Atletico Madrid were not immune to the trend, losing Diego Costa and Filipe Luís following their league success in 2014. Leicester cannot afford the same fate if they plan on sticking around at the top.
The owners
After returning to the top flight for the first time in a decade in May 2014, Leicester chairman Vichai Srivaddhanaprabha revealed the club's master plan; achieve a top-five finish within three years within a budget of £180m ($263m). Oh, how we laughed. That season, the club spent a fairly modest £17m, including £6.75m on Andrej Kramarić that is best forgotten. Over the last 12 months, the club have spent £37m. That amounts to £55m since their return to the top flight, leaving an extremely healthy £125m in the bank, as outlined initially by Srivaddhanaprabha. That goal of a top five finish inside three years has been smashed; promises on what is there to spend need to be fulfilled and further to that, raised. Leicester's owners have got what they wanted and more; they will have to deliver now.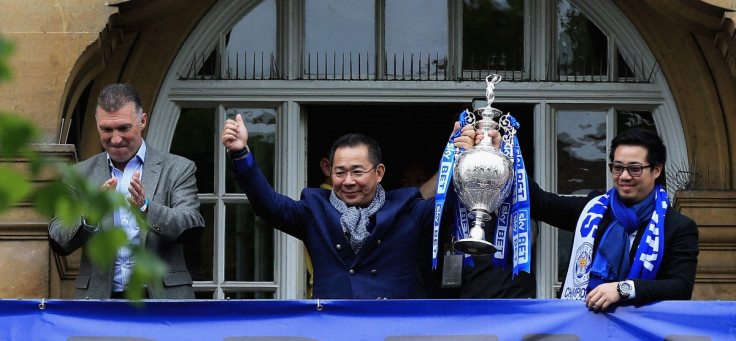 The manager
As Arsenal and Liverpool have proved in recent seasons, even the most firmly established clubs in England struggle with finding a balance between European competition and domestic affairs. For Leicester, whose experience in European competition is limited to first round elimination from the Uefa Cup in 1998 and 2001, they will need all the help they can get and an obvious solution would be to swiftly jettison themselves from any domestic distractions. Will anyone mind if Claudio Ranieri threw an Under-21 side out for a League Cup third round tie away to Barnsley when Barcelona are coming to town the following week? Hardly. Purists beware; the same should undoubtedly apply for the FA Cup, should Leicester make it beyond the group stages in Europe.
In the transfer market
Come September, many of us still might find ourselves double-taking at the sight of Leicester's name being placed in the Champions League group stage draw. But to ensure it is there for the knockout round draw four months later, players who know the competition are needed.
The entire Leicester squad as it is now collectively has 47 appearances in the Champions League under its belt. Robert Huth (nine at Chelsea), Christian Fuchs (16 at Schalke), Marcin Wasilewski (three at Anderlecht), Danny Simpson (three at Manchester United), Mark Schwarzer (three at Chelsea) and Gökhan Inler (13 at Napoli) make up the club's thin layer of experience in this competition. Fuchs proved to be an excellent signing last summer, a few more like him, who have had a taste of elite European competition, could be pivotal.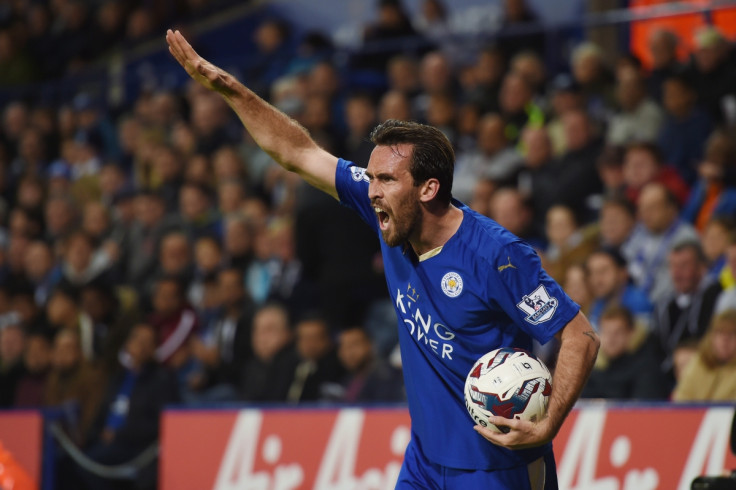 In the dressing room
Leicester's current squad isn't just one that would be stretched by the addition of a European schedule; it would tear at the seams. Adding further gloss to the simply inexplicable tale of their success, Leicester have used the least amount of players over the course of the Premier League season so far with just 23 – 10 less than Manchester United. That spirit shared among that closely knit squad has been paramount to their success, and while numbers are needed, Ranieri will be wary of upsetting what has been established as a very fine balance.