Sir Lenny Henry has addressed the issue of race in the entertainment industry once again. In his latest comments, the British comedian chastises actors like Will Smith who "stop being black" once they begin earning big money at the box office. But does Sir Lenny have a point?
In a candid interview with the Sunday People, Henry, 57, expresses his disbelief at the lack of representation for ethnic minorities in TV and film but also blamed successful black actors for fuelling the problem by forgetting their heritage. The knighted actor told the publication: "If a movie makes more than a hundred dollars, some black people stop being black – they ­become Will Smith."
He added: "Until writers and directors reflect what is happening they won't represent us properly... The Oscars were ridiculous. The only brown person nominated was the bear in the Leo DiCaprio film The Revenant." Henry, who is best known for his BBC series, The Lenny Henry Show and for co-founding Comic Relief, also berated the corporation for what he describes as an "oppressive institution" with a "very, very white culture".
Henry said: "I worked at the BBC for 35 years before I had a meeting with anyone who looks like me. The only people like me were cleaning the ­corridors and that is not right." It is not the first time Henry has publicly addressed the issue but he explains that he feels passionately about expanding diversity on the big and small screen.
The Dudley-born actor said: "If it feels like I'm banging on a bit about diversity all the time it's because I believe in increasing it so we truly reflect our fantastic nation, ensuring that all those 14 year-olds out there, super-glued to their phones who hope to work in TV, irrespective of their race, gender, sexuality, class, disability, can realise that ambition as I was able to realise mine.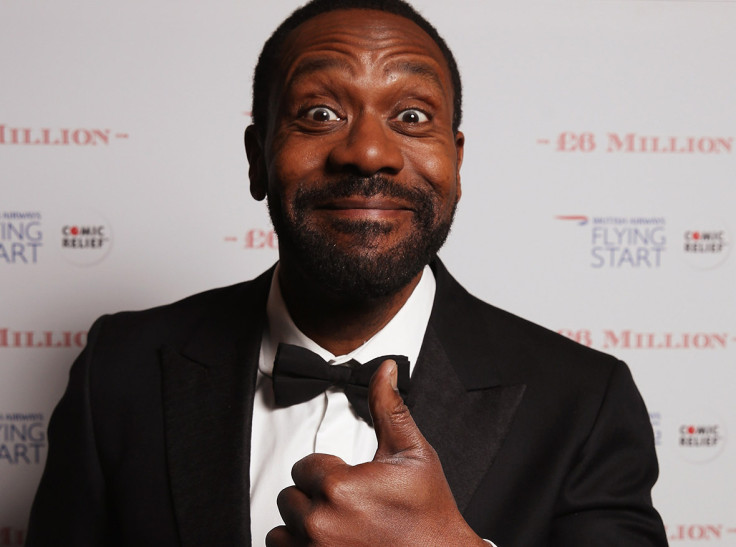 "If we do this, we will make this fantastic industry even greater and I know everybody in this room agrees. So please let's keep working together to make this a reality, let's create a coalition of the willing and please let's put this in the charter."
Also speaking on the topic was Hollywood actor and comedian Marlon Wayans who said there needs to be more support from the black community. Speaking exclusively to IBTimes UK on the issue, Wayans said: "You know Hollywood is funny because they find one or two brothers at a time and go, 'We'll put them in the movie', and you know, we need more diversity.
"Don't find reasons not to [go] though and then you [say]: 'Why are the Oscars so white?' Well, because every time we put black people in the movie, you've got something to say. Just go to the theatre and put your money up and support the film so we can make more films."