Chinese electronics firm Lenovo has showcased its latest QHD display smartphone, the Vibe Z2 Pro which comes with a large 6in screen. The device is set for a September launch and once official will join the league of large-screen smartphones such as the Asus Zenfone 6 with its 6in display, and the freakishly large Huawei Ascend Mate incorporating a 6.1in screen.
Lenovo's Vibe Z2 Pro falls under the category of high-end smartphones, and can be viewed as a flagship device.
Technical-specification wise, Lenovo Vibe Z2 Pro is expected to run Android 4.4.4 (though not officially confirmed by Lenovo). The smartphone is driven by a 2.5GHz quad-core Qualcomm Snapdragon 801 processor, with 3GB RAM.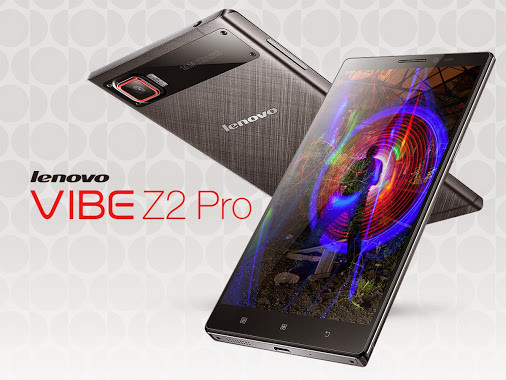 A highlight of the smartphone's hardware hardware is its 16MP rear camera which should give amateur photographers something to smile about. The camera is also said to allow video recording at 4K resolution, thus putting it into an elite category of smartphones with this capability, and providing a good selling point given its 13MP camera.
Sony's highly talked about smartphone, the Xperia Z2 is also capable of recording 4K videos, and other devices offering 4K functionality include the Samsung Galaxy SS, Galaxy Note 3 and LG G3.
The Vibe Z2 Pro is also equipped with 32 GB internal storage without microSD card support, a powerful 4,000mAh battery and a dual-SIM card slot. The smartphone also incorporates an outer metallic unibody frame and is 7.7mm thin, which should make it easy to hold.
Lenovo's latest Vibe impresses with its tech-specs, and competes with similar flagship devices of other companies such as the Samsung Galaxy Note 3, Sony Xperia Z2 and the LG G3.
Sony's Xperia Z2 just edges the Lenovo Z2 Vibe Pro thanks to its 20.7MP primary camera.
However, Lenovo's yet-to-be-launched Vibe beats all the above devices in terms of screen size and battery configuration. This aspect should lead to the device offering a comparatively good backup time, which in turn allows more apps to run within the smartphone.
The above tech-specs of Lenovo's Vibe Z2 Pro are certainly essential if the company is to make inroads outside of Asia.