Great Britain Davis Cup captain Leon Smith believes Colin Fleming and Jonny Marray's doubles win can spark a final day turnaround against Russia.
Fleming and Marray defeated Igor Kunitsyn and Victor Baluda 6-1 6-4 6-2 in just 89 minutes to half the deficit ahead of the final two singles matches on Sunday following five set defeats for Dan Evans and James Ward on Friday.
Ward takes on Dmitry Tursunov while Evans faces Evgeny Donskoy on day three in a reversal of the original singles matches but Smith retains hope Britain can qualify for October's World Group Play Offs.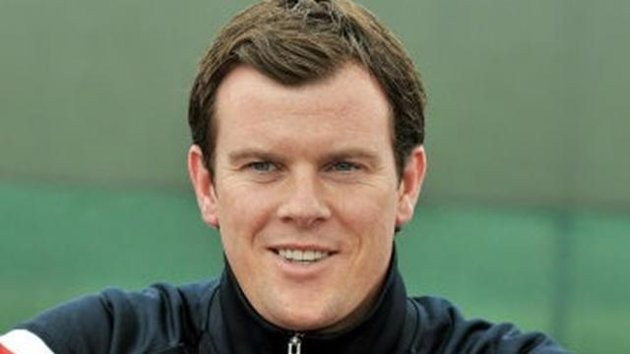 "Yesterday showed that anything is possible, we were close to getting one if not two rubbers on the board and from that we can take a huge amount of confidence," Smith said.
"We've got to make sure we get both of the players ready for tomorrow, make sure they're fully recovered and put in some repeat performances.
"We genuinely thought we had a great chance of causing an upset, which we still do its just going to be very difficult, there's still a chance to do it."
After the convincing straight sets victory, Fleming dedicated the win to Ross Hutchins, who is currently undergoing treatment for Hodgkin's Lymphoma, and claimed that after a eighth successive Davis Cup win that the format is a catalyst for his best form.
"It tends to bring the best out of me," Fleming said. "People have told me a few times said to me this week that I've got good record at Davis Cup.
"It's something to be proud of but in tennis you've got to keep pushing forward. My aim when it comes to Davis Cup is to play one of those matches in the World Group; that would be a special occasion."
In the absence of Hutchins, who had won alongside Fleming in his last three appearances for GB, Wimbledon men's doubles champion Marray made his Davis Cup debut at 32 years old.
Having only played alongside Fleming at the Australian Open as well as in Brisbane, Montpellier, Rotterdam and Miami in 2013, the pair have had limited playing time together but Marray was delighted with the combination which is set to continue into the European season.
"We haven't played much together, but we started off playing well in the tournaments we have played together," Marray said.
"I was pretty happy with how things went all week and I think we were ready today, we had worked on a few things and we were sharp so I'm more than happy.
"It was great fun. To get an opportunity to represent your country it's a great feeling especially at such a late stage in my career I had a good year last year and obviously Colin and Ross they were the No.1 pair for a number of years now.
"They were playing great last year and their performance at Davis Cup have been fantastic and I always knew it would be difficult to force myself into the team. But with Ross' situation I've had the opportunity to do that and I really enjoyed it."