Prince Harry led the nation in a poignant two minutes silence to commemorate those who lost their lives in past and more recent conflicts at the National Memorial Arboretum in Alrewas, Staffs, today (11 November).
Prince Harry was dressed in his Blues and Royals military uniform for the tribute as he boarded a helicopter at Kensington Palace to fly to the Service of Remembrance at the Armed Forces Memorial. He was joined by representatives from the Army, Navy and RAF to mark Armistice Day.
Harry was promoted to lieutenant in 2008 before retiring in 2015. During 2007-2008, Harry served for 77 days in Helmand, Afghanistan, and later returned again for a 20-week deployment in 2012-2013.
The 32-year-old royal appeared solemn throughout the memorial as schoolchildren, veterans and military top brass silently reflected on the exact moment Allied forces declared an end to warring with Germany 98 years ago.
Millions of people across the nation took part in the two minutes silence as thousands gathered around The Cenotaph memorial in Trafalgar Square.
Harry took a moment to view the names of fallen soldiers inscribed onto the Armed Forces Memorial after laying down a wreath. He also made a speech at the commemoration whereby he quoted Rupert Brooke's poem, The Soldier. He said: "If I should die think only this of me: That there's some corner of a foreign field That is forever England."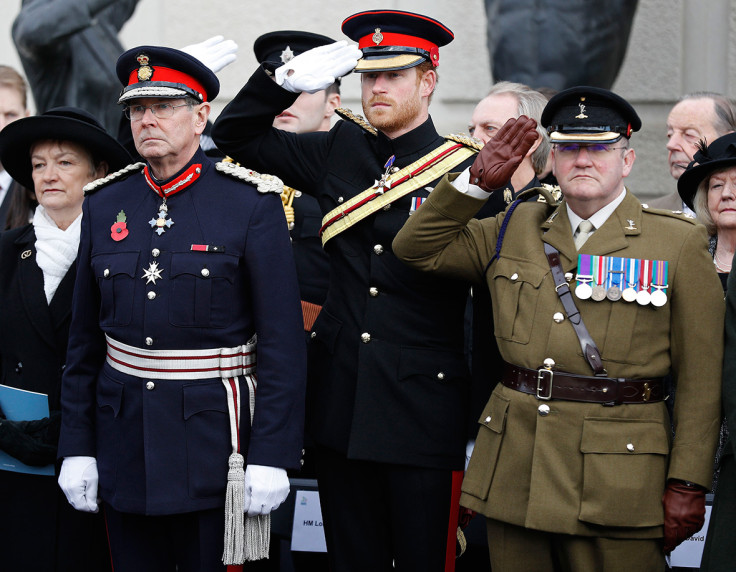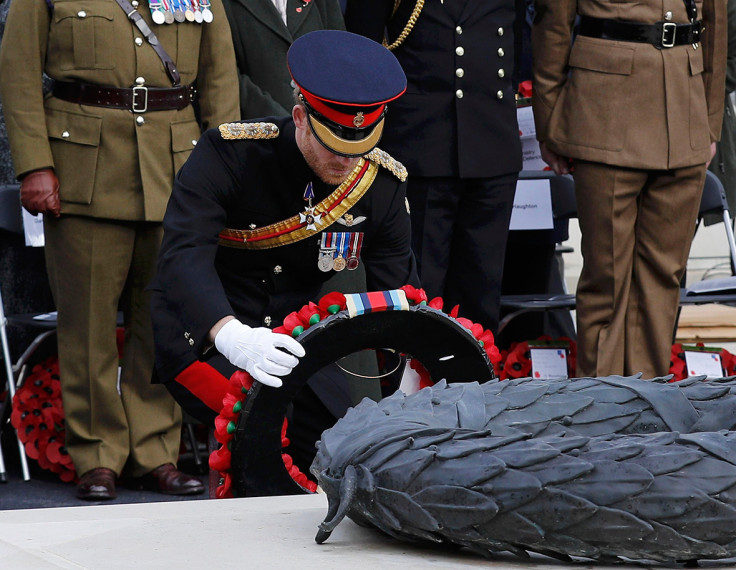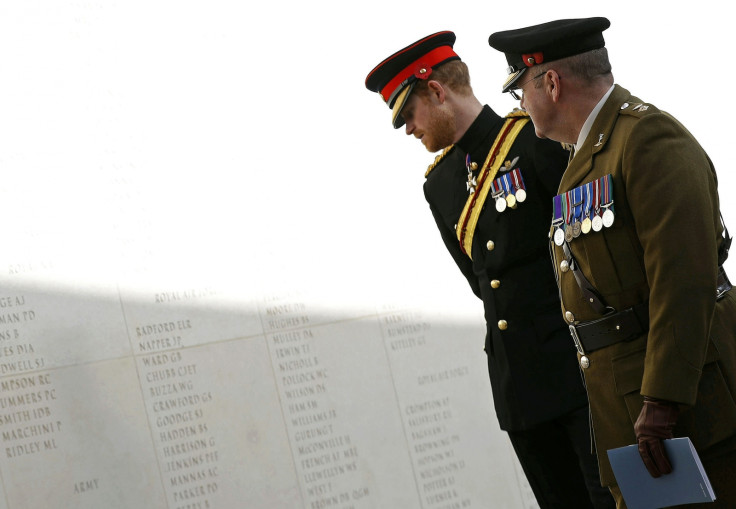 The Armed Forces Memorial is part of the Arboretum in Staffordshire and honours the 16,000 servicemen and women who died while serving their country since 1948.
It is designed so that a shaft of sunlight streams through the walls and illuminate the central bronze wreath sculpture on the 11th hour of the 11th day of the 11th month; and with today's crisp, clear weather, it was undoubtedly effective.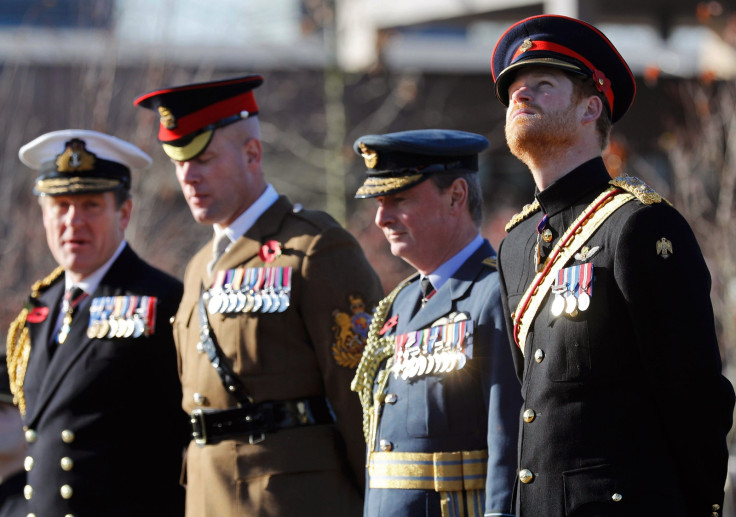 Prince Harry stepped out yesterday at the Field of Remembrance at Westminster Abbey in London, alongside his grandfather, the Duke of Edinburgh, to lay small wooden crosses. It was the first public engagement he has made since releasing a strongly-worded statement regarding the harassment his girlfriend Meghan Markle is suffering in the wake of their revealed romance.
The Suits actress flew to the UK this week to spend time with Harry, and was spotted wearing his baseball cap on a trip to Kensington High Street's Whole Foods this morning.