Meghan Markle may as well have worn a sign stating "I've arrived!" as she paid a visit to Whole Foods on Kensington High Street in London today (11 November), confirming her visit to the UK to spend time with boyfriend Prince Harry.
The Suits actress appears to be dipping into her boyfriend's wardrobe as she was pictured wearing the same rusty-hued baseball cap that Prince Harry often wears to go shopping at his local Waitrose, in a failed bid to disguise herself.
Markle followed the royal tradition of buying groceries from the high-priced food store which is a stone's throw away from Kensington Palace and is underneath the Daily Mail's offices.
She was pictured departing the three-storey organic produce store with two filled-up shopping bags as she made her way back to the palace.
The 35-year-old – who was said to be so concerned for her safety amid the media storm surrounding her royal romance that she hired a personal police guard – was walking along the busy London street alone and was perfectly recognisable.
She also drew attention to herself with a large tote bag emblazoned with the phrase: "Alleviating Poverty Worldwide."
Markle braved the English chill with a black coat while wearing black leggings and a quintessential British pair of Hunter wellington boots. Local shoppers were no doubt flabbergasted by the Markle sightings in the food store which lead to an online frenzy on Twitter and Instagram.
One Twitter user wrote: "I don't think Meghan Markle will pop to the Whole Foods under the Mail's offices again for a while! Lovely to see #PrinceHarry so happy.." as another put "Love that Meghan Markle went food shopping at the Whole Foods by Daily Mail - just a salad and a scoop for that journo who spotted her."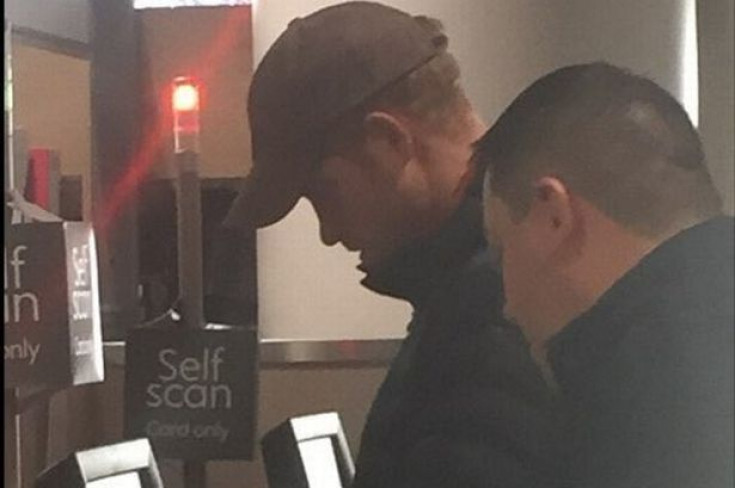 On Tuesday (8 November), Harry sent out a shocking statement which erupted the world of royal reporting in regards to the safety of his girlfriend Markle.
The letter read: "Some of this has been very public – the smear on the front page of a national newspaper; the racial undertones of comment pieces; and the outright sexism and racism of social media trolls and web article comments." See the full statement here.