"It's not going to happen," said Lewis Hamilton as he dismissed speculation regarding the possible arrival of Fernando Alonso as his teammate at Mercedes for the 2018 Formula One season.
The Spaniard is enduring a torrid time at McLaren-Honda and is widely tipped to rejoin one of the top teams when his contract expires at the end of the campaign. The Woking-based team have been languishing at the wrong end of the grid since their tie up with the Japanese manufacturer in 2015 and the 2017 campaign has seen no improvement so far.
Alonso made it clear that he will not retire until he gets back to challenging for wins, which seems unlikely with McLaren this season. Mercedes is his preferred destination and the Spaniard even held talks with them to replace Nico Rosberg, but he chose to honour his contract that expires at end of the season.
Valtteri Bottas, who eventually replaced Rosberg at Mercedes, has just a one-year deal with the Silver Arrows and team boss Toto Wolff has suggested that they will look at other options in 2018 if the Finn does not deliver the level of performance similar to his predecessor. The former Williams driver finished third in his debut race for the team and was sixth in the second race in China last weekend (9 April).
Hamilton praised Bottas following his performances in the opening two races and believes the two drivers provide the necessary balance the team needs and believes Alonso's arrival could upset it.
"It's not going to happen," Hamilton was quoted as saying by Sky Sports. "Valtteri is fantastic here at the team. He was very, very fast at the last race."
"He has obviously got a lot of potential and a lot of growth to go, but it is all about finding the right balance in the team. So far Valtteri and I have a great balance and the scales weigh up nicely.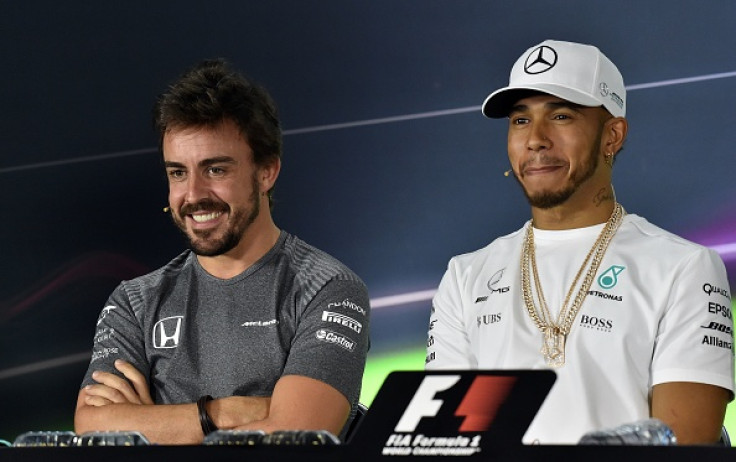 "If you have got two kilos on either side, and then take the two kilos off and put four on, what is the point? You need the balance," the three-time drivers' world champion added.