Hamilton Unsure Over McLaren Future Amid Mercedes Rumours
Lewis Hamilton says he doesn't know whcih team he will be driving for next season as Eddie Jordan says he is convinced he will leave McLaren for Mercedes
Lewis Hamilton says he does not know which team he will be driving for next season amid rumours he will leave McLaren to join Mercedes at the end of the season
Hamilton is in the final year of his contract at McLaren and is yet to agree an extension at the team he signed with 14 years ago.
Former Formula 1 team owner Eddie Jordan says he is convinced Hamilton will leave McLaren at the end of the season and join Mercedes, with Michael Schumacher retiring from motor sport; leading to rumours surrounding his future.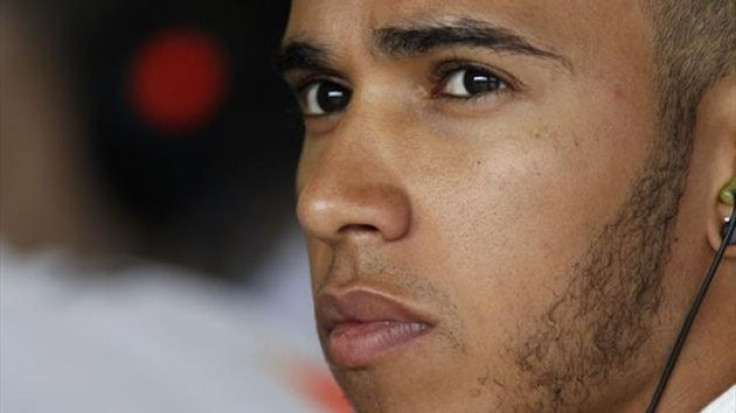 When asked if he knew which team he would be competiting for in 2013, Hamilton replied: "No.
"I don't have a deadline,' he added. 'Obviously before next season would be helpful. I'm in a great position.
"I drive for McLaren, we've won the last two grands prix, we've another big race coming up and that's what I need to focus on."
A series of incidents on and off the track has undermined Hamilton's challenge for a first world title since 2008 and Jordan expects the Brit to leave for pastures new come the end of the campaign.
"I am convinced that this will happen," said Jordan. "There's been aggravation in this partnership for some time. It goes back to last year where Lewis felt McLaren interfered in his social activities and his travelling going to and from LA. That started the rift.
"[Hamilton's] new management, Simon Fuller of XIX, had a look at what's going on - it makes much more sense for them to continue the conversation they are having with Mercedes and all I did was to make it very obvious discussions have and are taking place.
"Particularly in light of what Bernie Ecclestone told us at the weekend that Michael Schumacher would be leaving, the door is wide open for Hamilton to go to Mercedes."
Jordan confirmed that Hamilton had talks with both Ferrari and Red Bull but that his previous relationship with Fernando Alonso during their days at McLaren and Mark Webber's new contract meant the 27-year-old is likely to go to Mercedes.
"My guess is that he would not have gone to Ferrari," Jordan added. "He and [Fernando] Alonso had a torrid time together so going there would have been eating humble pie.
"They did go there and negotiate and they did go to Red Bull and try to negotiate in case [Mark] Webber wasn't going to continue."
Hamilton's rocky relationship with McLaren came to a head prior to the Belgian Grand Prix last weekend, when he tweeted telemetry readings from teammate Jenson Button's car and his own.
After a season undermined by a lack of race pace and a series of racing incidents, Hamilton has complained of several pit stop errors this season, leaving him 47 points behind drivers' championship leader Alonso.
"He does want to move away," Jordan added. "He is disenchanted by the way the management is at McLaren. He doesn't quite get it. He was brought there by Ron Dennis, who doesn't quite have the control he used to have. There just doesn't seem to be the management gel at McLaren."
McLaren were quick to deny the story on Wednesday evening, claiming Hamilton's management team led by Simon Fuller had confirmed the claims were false.
"We have been told by Lewis Hamilton's management team the story is untrue," a McLaren spokesperson said.
A spokesman for Fulller's XIX management team said: "As mentioned in the past by all parties, we are in advanced discussions with McLaren about a new deal.
"More importantly, at the moment, Lewis is focused on Monza and competing strongly for the championship."
However Mercedes refused to deny the report, claiming their line-up for next season would be confirmed in due course.
"Until we are in a position to confirm our full driver line-up for next season, it is inevitable there will be speculation around this topic.
"We would ask for your understanding, however, that we do not comment on speculation."
© Copyright IBTimes 2023. All rights reserved.