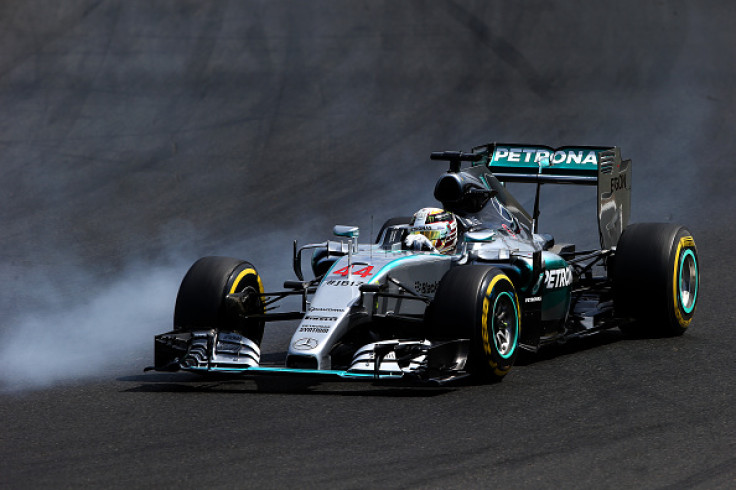 Mercedes driver Lewis Hamilton has admitted that his performance at the 2015 Hungarian Grand Prix was poor and has taken the blame for the several errors he made all through the race.
The 30-year-old impressed in the qualifying session as he managed to beat teammate Nico Rosberg to clinch his ninth pole of the season. The German driver was second, while Ferrari's Sebastian Vettel started the race from third spot.
Hamilton had a disappointing start to the race as he went off the track in the first lap, which helped Vettel take the lead. He also collided with Red Bull driver Daniel Ricciardo, for which he was handed a drive-through penalty.
Vettel, who took the lead in the first lap went on to win the race. After going off the track and colliding with Ricciardo, Hamilton fought hard to finish in sixth place. The British driver said that he was all over the place during the race.
"I was all over the place. I really don't have any words to describe what happened. It was a really bad performance from me," Hamilton said, as quoted by BBC.
"I don't know if it was a lack of concentration or what. I pushed right to the end but there were so many obstacles. It's like there were two different directions and each time I chose the wrong one."
Rosberg was on the course to make it to the podium of the Hungarian Grand Prix. However, he punctured his tyre following a collision with Ricciardo that forced him to settle for a ninth-place finish.
Despite Hamilton finishing sixth, he managed to extend his lead at the top of the table by 21 points after Rosberg's collision with Red Bull driver.
"Do I deserve any points? By the grace of God I got some points. To come away knowing this was one of the worst performances I've put in for a long, long time... I don't generally try to rely on luck. The team have worked incredibly hard. The race was a bit wobbly," Hamilton explained.
However, Rosberg clearly expressed his disappointment after losing out an opportunity to close the gap at the top of the driver's table.
"A very disappointing day. It is the sort of day I need to make the most of it against Lewis and it didn't work out," Rosberg said.
"I just snagged Daniel's front wing on the exit of the corner. I trust the FIA and they have decided to take no action."
"[I need to] just keep going. It was close. This is half time [in the season] but with tiny differences I could have had the lead at half-time. Could, should, would, whatever. I have a good chance to pass Lewis in the championship at some point soon," he added.