Lewis Hamilton admits Mercedes could resort to using team orders again in the upcoming races in order to beat Ferrari.
The Briton believes he and teammate Valtteri Bottas need to work together as a team to quell the challenge of the Italian team, who are currently leading both the drivers' and the constructors' championships.
Sebastian Vettel has won two of the opening three races this season and currently leads Hamilton by seven points in the standings, while Ferrari are three clear of the Silver Arrows team in the manufacturers' battle. The Maranello-based team's form has rattled the reigning champions, who have not faced such a challenge since they became the dominant force in Formula 1 in 2014.
Hamilton has made it clear that Mercedes' success takes priority over individual glory and admitted that the team will take necessary measures to ensure they are ahead of Ferrari. The reigning chamions have struggled in terms of race pace in the first three races, but the former McLaren driver is confident they have found solutions to the problem ahead of this weekend's Russian Grand Prix.
The three-time world champion is not a fan of team orders, but admits that he could also be asked to move over in a race, if the tables were turned. Bottas was asked to move over twice during the Bahrain Grand Prix earlier in the month as he was slower than Hamilton, who had a better chance of chasing down race leader and eventual winner Vettel.
"Of course, we've got to make sure we maximise the points for the team through a weekend," Hamilton said ahead of Friday practice at the Sochi Autodrom, as quoted by Sky Sports.
"In our notes and our job description is to win for the team, not win for yourself. So whilst individually we want to win the race, if you can't win it's not the case of not wanting the other car to win, you want the team to win and succeed. As Mercedes, we want to finish ahead of Ferrari, and to do that we have to work as a team - more than ever before," the Briton explained.
"I've never really understood it [team orders] in the past, but it's a difficult one. It's not really for me to [discuss]. There may be a race where I'm not quick enough and Valtteri's got a chance to get ahead, I've got to let him go.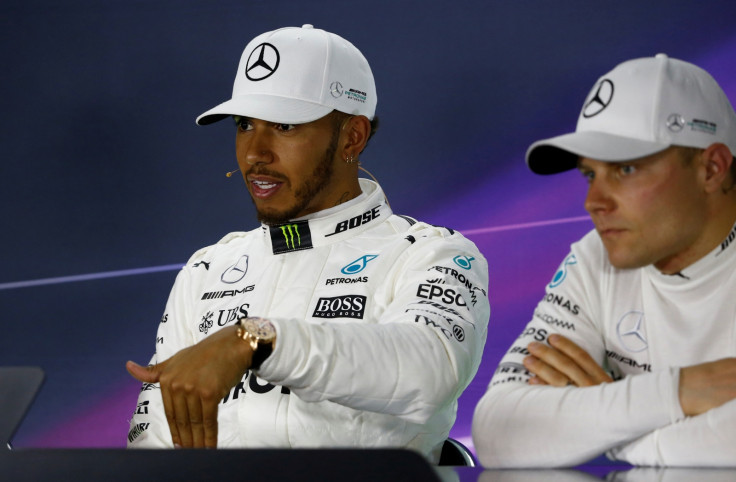 "Currently we are fighting Ferrari and the team are in a different position than we were in the past so they are going to be relying on us to, hopefully, just doing a good job that they never need to call for a change. Hopefully there'll be no more, but there may be a couple of times where they needs to be a scenario," he added.