Tottenham Hotspur midfielder Lewis Holtby is keen to see praise of the club's decent run of form shared, rather than lavished exclusively on winger Gareth Bale.
Victory at home to Newcastle United continued a run of 10 league games unbeaten and helped tighten Spurs' grip on the fourth Champions League spot.
Bale struck twice to down The Toon, to take his tally for the season to 13 with many, including Newcastle boss Alan Pardew, hailing his influence amid his most proficient season for Tottenham.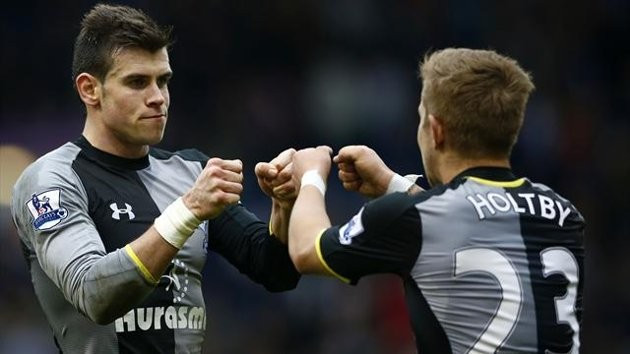 But Holtby would instead like to see more of the Tottenham squad praised for their efforts, with Hugo Lloris among those star performers according to the German international.
"Gareth is a world-class player, one of the best in the world I think. What he is producing week in week out is fantastic," Holtby said. "But you have to give the credit to the others in what is a great team.
"You see Hugo Lloris in goal. The defenders put their bodies into every shot. Everyone is working really hard, that's the key of the game. To have a player like Bale makes the difference."
Along with their attempts to hold off neighbours Arsenal and qualify for the Champions League, Tottenham must now juggle the Europa League with their league commitments; a competition which represents the last opportunity for silverware this season.
Holby was able to reach the last eight of last season's competition with Schalke, but believes this Spurs squad are equipped to go further.
"I played in the Europa League last season with Schalke. We went to the quarter-finals. But Tottenham are able to do big things," the 22-year-old said.
"I'm not saying that if we don't get the Cup we'll be disappointed, but I think we have the team and squad to get that trophy and we're confident.
"It's a great team, the quality in the side throughout the players, even the guys who didn't make it into the squad against Newcastle, is fantastic.
"The team spirit is very high, that's why we win these tight games. It's fantastic to be here."