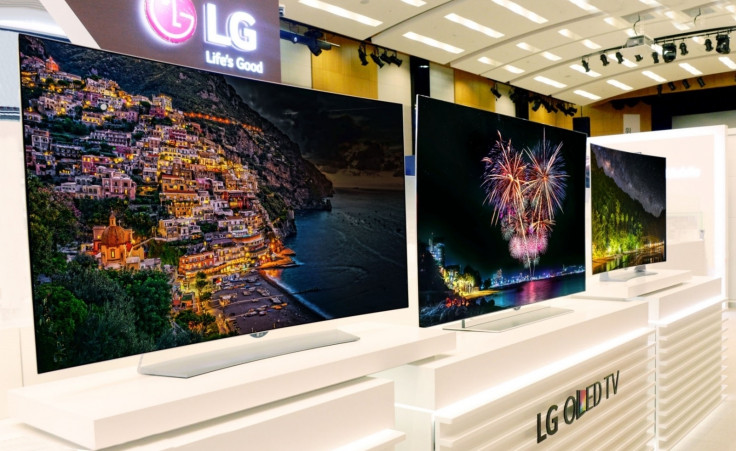 South Korean consumer electronics manufacturer LG has launched a TV that repels mosquitoes in order to help fight malaria and dengue fever in India.
The Mosquito Away TV works just like a regular television, but it also features a device that uses ultrasound technology to emit short wavelength, high frequency sound waves that are inaudible to the human ear but can apparently be heard by insects like mosquitoes, which stay away as they hate the sound.
LG says that the TV doesn't emit any harmful radiation while in use and is an improvement over traditional methods of getting rid of mosquitoes, which include constant outdoor fogging of residential, business and public buildings using low volumes of toxic chemical insecticides. The TV has to be in use for the sound to be emitted however.
Dengue fever and malaria – both spread by infected mosquitoes – continues to be a leading health threat in Asia and Africa. In 2015, India experienced its worst dengue fever outbreak in years with over 10,683 confirmed cases putting a strain on hospitals around the country.
"LG is constantly introducing products based on Indian Insights, making them more meaningful for the Indian consumers. The new Mosquito Away technology in television is an extension of this philosophy, transiting beyond viewing experience and truly building a healthy environment at home," said Howard Lee, LG Electronics' Director of Home Entertainment.
"We at LG want to deliver innovation at its best for our customers and we hope that this product will be beneficial for them."
But does the technology actually work?
Not many details have been released about the new TV, but this is not LG's first foray into anti-mosquito technology – it is already selling a Mosquito Away air conditioner in 18 African countries using the same ultrasonic sound waves device to repel the insects that issues sound waves between the 30kHZ to 100kHz range.
Controlled laboratory tests carried out by the University of Ibadan of Nigeria found that on average, the air conditioner repelled 62.7% of the mosquitoes over a 24-hour period when the Ultra Sonic setting was switched on.
The use of ultrasonic devices for insect pest control has been researched in great depth, but multiple scientific studies over the last 20 years have found that these devices often do not work. Nevertheless, there continues to be a great interest in developing new hardware devices tuned to specific frequencies that might possibly repel mosquitoes.
So it is not known how effective these new TVs will really be, and indeed, on the Mosquito Away air conditioner product page, LG warns consumers that the technology's effectiveness in repelling mosquitoes might actually vary in actual use and should not replace any other protective measures that are used.
IBTimes UK has contacted LG for more details about the Mosquito Away TV and is waiting for a response.