Google recently launched the LG-manufactured Nexus 5X potentially for buyers on a lower budget. The device can be termed as a value-for-money smartphone considering it runs Google's Android M out-of-the-box and has technical specifications that complement its price tag.
As buyers prefer smartphones that are less-expensive and possess better tech-specs, the Nexus 5X can be compared to the next-gen Redmi Note manufactured by China-based Xiaomi. Below is a comparison of the two devices.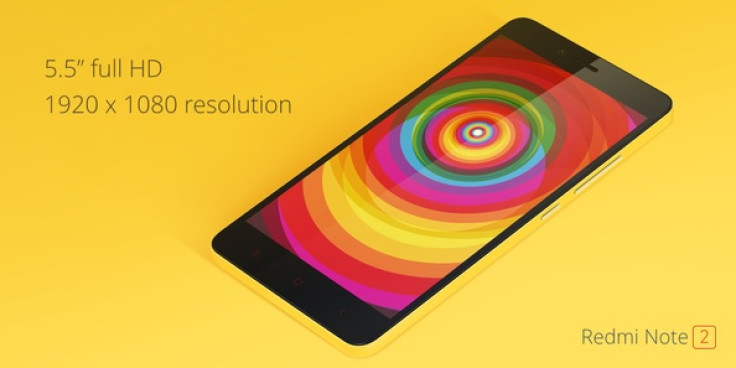 LG-Google Nexus 5X vs Xiaomi Redmi Note 2
Display
LG's Nexus 5 X features a comparatively smaller 5.2in display having resolutions of 1080x1920 and pixel density of 424 pixel per inch (PPI). The capacitive touchscreen here is enclosed within a Gorilla Glass 3 protector.
In contrast, Xiaomi's Redmi Note 2 features a comparatively large 5.5in full HD 1080x1920 display, along with 401 pixels per inch (PPI) density. Unlike the Nexus 5X, the new Redmi Note's capacitive touchscreen is not protected by Gorilla Glass.
Both the smartphones support Multitouch and 16M colours.
Hardware
Under-the-hood, LG Nexus 5X incorporates a 1.44GHz quad-core Cortex-A53 and a 1.82GHz dual-core Cortex-A57 CPUs, within a Qualcomm Snapdragon 808 SoC. A 2GB RAM is also present in the handset.
On the other hand, the Redmi Note 2 comes in two variants, a 16GB and 32GB internal storage editions (both with 2GB RAM) driven by a 2GHz octa-core Cortex-A53 and a 2.2GHz Cortex-A53 CPU respectively within a MediaTek MT6975 SoC. Like the Nexus 5X, both the processor variants of Redmi Note 2 feature 2GB RAM.
The Nexus 5X clearly beats the Redmi Note 2 with respect to offering faster processing and superior instruction processing. The 2GB RAM within the handset should be ideal for gamers who indulge in high-end gaming.
Memory
LG Nexus 5X comes in 16/32GB internal storage variants with 2GB RAM. No provision is made for expanding internal storage via microSD cards.
Like Nexus 5X, the Xiaomi Redmi Note 2 is also classified on its internal storage that consists of 16GB and 32GB variants with each variant featuring a 2GB RAM. However, only the Chinese variant of the Note 2 features a MicroSD card slot (16GB by default) expandable up to 32GB.
Camera
Nexus 5X features a 12.3MP auto-focus camera with dual-LED flash. This camera lets users record 2160p videos at 30 frames per second (FPS). Other features of the camera include geo-tagging, touch focus; face detection, HDR and dual recording. The phone also provides a 5MP rear camera.
The Redmi Note 2 features a 13MP rear camera with single-LED flash. Users can record 1080p videos at 20FPS. There is also a 5MP front camera that supports 720p video capture.
Battery
Nexus 5X is powered by a fixed 2,700mAh Lithium-Polymer battery, whereas the Redmi Note is driven by a superior 3,060 mAh Lithium-Polymer battery that is claimed to offer a talk-time of up-to 11 hours and 30 minutes on 3G networks.
Software
The Nexus 5X runs on Google's latest Android M out-of-the-box, featuring a fingerprint sensor. The new Redmi Note is driven by the older Android 5.0 (Lollipop) with MIUI 7 on top.
Pricing and availability
LG Nexus 5X is a recent release and is currently available for pre-ordering from multiple official channels in the UK and US. Click here to know more about purchasing the new Nexus smartphone. The unlocked Nexus 5X is priced from £379 ($575).
Xiaomi's Redmi Note, is available for purchase officially only in China via online flash sales, and via a host of international e-tailers. The smartphone is priced at $200.
Verdict
Though the Nexus 5X is priced higher it offers multiple technical specs that are superior as compared to the Redmi Note 2. The Nexus 5X can impress loyalists, the Redmi Note 2 would achieve a universal user-base considering it offers greater value-for-money technical specs.