Xiaomi's Redmi Note 2 finally launched in August to cater to the requirements of the budget-conscious in multiple countries of the world. The handset has also apparently lived up to its pre-release hype, as nearly 80,000 units of the phone are said to have been sold out in a single online flash sale held in China.
However, with the Redmi Note 2 targeted at those looking at buying flagship smartphones on a tight budget, the handset (and the Xiaomi brand in general) comes under intense competition from similar budget flagship devices that other well-known brands have on offer. One such brand is Taiwan-based Asus that recently released its Zenfone 2 (ZE551ML) for the global budget-conscious buyers.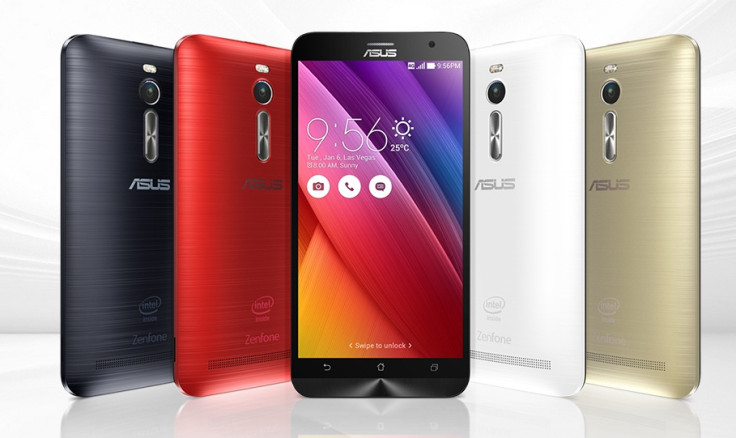 Both Xiaomi's Redmi Note 2 and Asus' Zenfone 2 can be procured without having to spend a fortune. A comparison of the two will show that their key technical specs complement their respective price tags.
Xiaomi Redmi Note 2 vs Asus Zenfone 2
Display
Xiaomi's Redmi Note 2 features a comparatively large 5.5in full HD 1080x1920 display, along with 401 pixels per inch (ppi) density. These aspects are identical to the newer Zenfone's 5.5in screen having resolution of 1080x1920 and pixel density of approximately 401ppi.
Both the smartphones boast multitouch and 16 million colours. With identical display aspects, both the smartphones should offer virtually the same degree of sharpness when objects are displayed on the screen.
Hardware
Xiaomi's Redmi Note 2 incorporates two octa-core Cortex-AS53 CPU's clocked at 2.0GHz and 2.2GHz respectively. These are embedded within a MediaTek MT6795 SoC. The internal storage of the smartphone varies based on the processor configuration.
In contrast, the Zenfone 2 is driven by a 2.3GHz quad-core Intel Atom processor that varies based on the RAM configuration (Zenfone 2 is available in both 2GB as well as 4GB RAM variants). The 2GB RAM edition incorporates a relatively inferior 1.8GHz quad-core Intel Atom processor, while the 4GB RAM variant runs on a 2.3GHz quad-core Intel Atom processor.
The Zenfone 2 holds a slight edge as far as offering fast performance and speedy instruction processing is concerned. The 4GB RAM variant of the handset should be ideal for those looking at using the smartphone to perform tasks like editing of documents, photo/video editing and even for their business needs.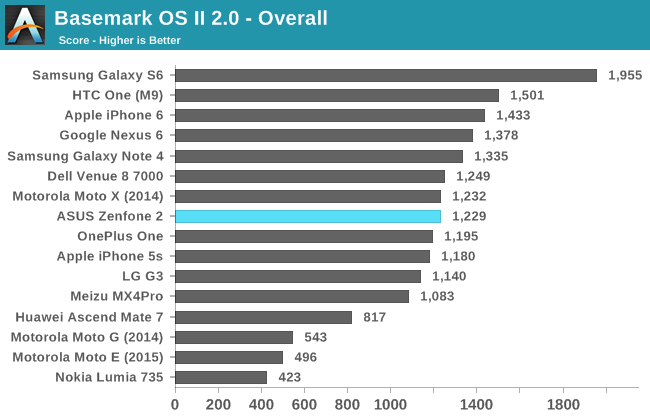 Memory
Redmi Note 2 is classified on its internal storage that consists of 16GB and 32GB variants with each variant featuring a 2GB RAM. The 16GB edition is driven by the 2GHz CPU, while the 32GB edition features the 2.2 GHz processor. However, only the Chinese variant of Xiaomi's Redmi Note 2 features a MicroSD card slot for expansion of internal storage (16GB by default in this version) expandable up to 32GB.
On the other hand, the Asus Zenfone 2 lets users choose between the 2GB and 4GB RAM variants, and comes in three internal storage editions viz 16GB, 32GB and 64GB variants. The internal storage on the 16GB and 32GB variants can be expanded up to 64GB with the help of an external MicroSD card slot.
Camera
Both the Xiaomi Redmi Note 2 and Asus Zenfone 2 feature an identical 13MP rear camera that features an LED flash. Both the smartphones let users capture 1080p videos at 30fps. An almost similar 5MP front camera adorns the handsets. However, the 5MP front camera in Redmi Note 2 supports 720p video capture.
Battery
The Xiaomi Redmi Note 2 is powered by a 3,060 mAh Lithium-Polymer battery that is claimed to offer a talktime of up to 11 hours and 30 minutes on 3G. In contrast, Asus Zenfone 2 makes use of a fixed 3,000 mAh Lithium-Polymer battery. Both the devices should offer fairly identical backup/talktime, when their almost identical battery configurations are taken into consideration.

Software
Xiaomi's Redmi Note 2 is driven by the Android 5.0 (Lollipop) operating platform, with the new MIUI 7 interface on top. The Zenfone 2 also runs on the first-gen Android Lollipop, albeit with Asus' ZenUI interface.
Release date, price and availability
As of now, Xiaomi Redmi Note 2 is available for purchase in China (via online flash sales) for CN¥799 (£79, $125). The smartphone will also be available for purchase in India shortly.
Unlike the Redmi Note 2, Asus' Zenfone 2 (ZE551ML) is available for purchase in multiple countries of the world. The handset can be purchased at $219 in US, at €349 (£254, $376) in Europe and for Rs 19,000 in India.
Verdict:
Both the Redmi Note 2 and the new Zenfone offer fairly identical technical specs that complement their respective price tags, but the new Redmi Note could be the preferred smartphone considering its lower price tag.