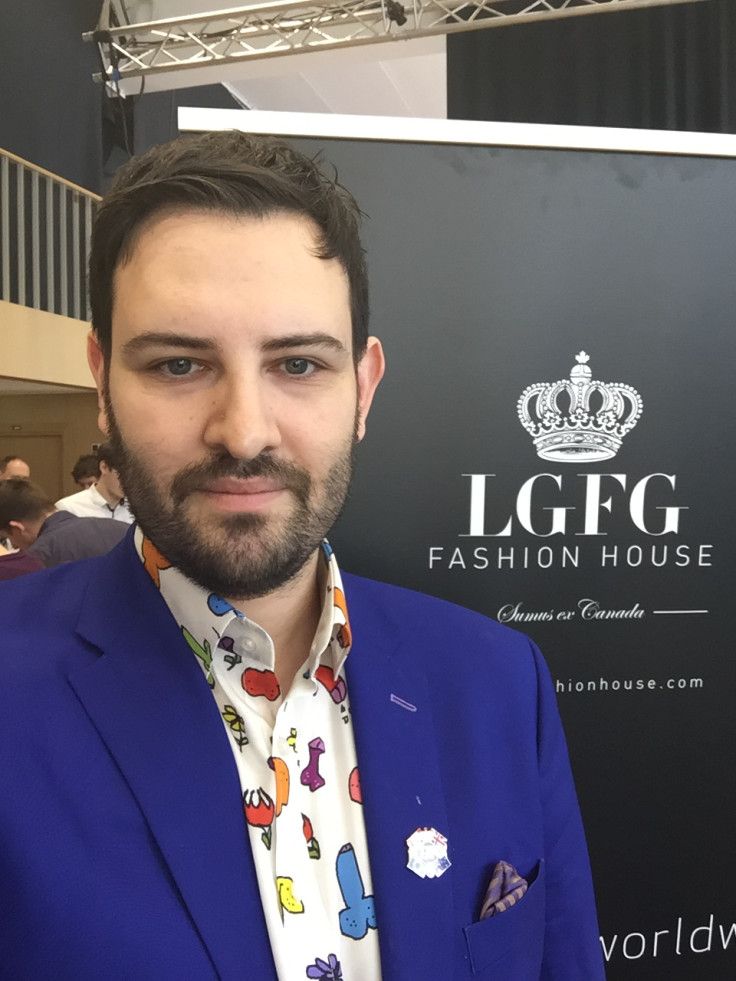 A fashion boss who sent a shirt emblazoned with cartoon penises to a woman who complained about an ill-fitting suit says sales have shot through the roof.
LGFG president Dimitry Toukhcher told IBTimes UK he had been inundated with orders for the risque garment after Australian media reported that he had given a shirt to Francesca Bucolo, a former customer, by way of "apology".
Toukhcher says demand for the shirt, which features an ensemble of erect multicoloured penises, has risen 650% since lawyer Bucolo publicly voiced her disgust for the item earlier this week.
She initially sued LGFG after claiming that her tailored suit did not fit correctly despite several measurement sessions at LGFG. The firm agreed to give her a discount on the suit and some complementary shirts in an out of court settlement.
But Bucolo was left stunned when they also delivered the now infamous penis shirt. She told Perth Now: "I was told that I could wear it on social occasions (and) it was a personal gift from the president [of the company]. It's pretty disgusting."
The story was then picked up by media outlets across the world. Yesterday (15 February) Toukhcher told IBTimes UK his inbox was now "overfilled with Penis shirt requests."
And there appears to be no love lost between the pair. Yesterday Toukhcher changed his Linkedin status to read: "Francesca Bucolo - I need to thank you for taking our dispute to social media. We have seen a 650+% increase in online orders within 48 hours. We have also seen a significant spike for applicants to our company.
"We have graciously reached out to you to help make you look like a champion on social media to your audience. I hope we can work together to help you reach your audience in a positive way. We may disagree on some things, but we can also be constructive and find opportunities in our differences."