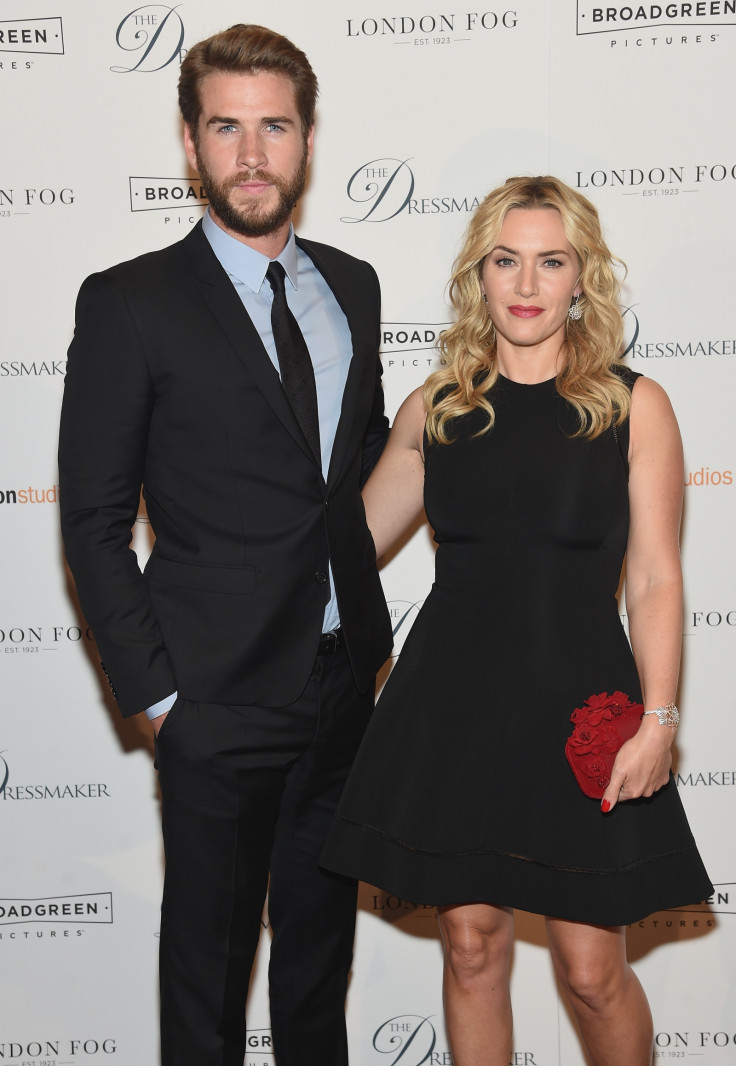 Liam Hemsworth has been juggling between personal and public life, and if the Australian actor's latest appearances are any indication, he seems to be rocking both casual and formal attire with panache.
On Friday night, The Last Song actor took turns as he attended the special screening of Dressmaker with co-star Kate Winslet followed by a date night with girlfriend Miley Cyrus in New York City.
At the NYC screening of the romantic drama, Hemsworth matched steps with the 40-year-old Winslet as he sported a sharp black two-piece suit with a light-hued shirt.
On the other hand, the Titanic actress showed off her chic style in a knee-length black dress that featured a minimal glossy piping around the hem and the sleeves.
Ever stylish Winslet added a dash of colour to her outfit during the event with a crimson clutch featuring floral embellishments.
During the screening of Dressmaker, where the English actress plays a couture seamstress, Winslet offered some funny insights about her chemistry with Hemsworth and on their age difference.
"It didn't even occur to me," she said. "And the funny thing is now that the film is coming out, people are noticing that. I'm like, 'Oh yeah, I completely, honestly, until today, I didn't know how old Liam was.'"
However, the mother-of-three admitted that her 15-year-old daughter Mia Threapleton might have done some research.
"She was just really jealous that I got to kiss Liam Hemsworth," she said, adding, "She couldn't come [to the set] on the days that he was there. She was mortified."
After attending the screening though, Hemsworth headed straight to enjoy a date night with his pop star girlfriend. Hemsworth and Cyrus made an adorable pair as they were photographed by the paparazzi on the streets of the city holding hands.
The celebrity couple were on their way to the Meatpacking District during their Friday night outing.
For the date night, the Hunger Games actor changed into a more casual outfit as he paired a striped tee with denims and dark jacket. The Voice coach too complemented her beau's style in a denim-inspired shrug and crop top with some gold body jewellery.